Yunzii AL71 keyboard review: bringing the fun back to customizable mechanical keyboards https://ift.tt/H2xl1sK
Yunzii AL71: Two-minute review
There's no sense beating around the bush; the Yunzii AL71 is exceptional. Whether you're looking for something to add to your mech keeb collection or just a reliable keyboard, this might be the best mechanical keyboard and the best wireless keyboard available.
That's saying a lot, considering the sheer number of great mechanical keyboards currently on offer, but the Yunzii AL71 delivers in every way that counts. It's incredibly robust, delivers a fantastic performance and typing experience, and comes with a slew of features, some of which you'd be hard-pressed to find in other similarly priced models.
In other words, it's the complete package. No, scratch that, it's more than the complete package, with Yunzii throwing in thrills like RGB lighting that syncs up to the audio your PC is playing and seven different colorways. So, not only is it incredibly reliable for both typing and gaming, but it's also loads of fun. It's one of the best keyboards I've ever tested.
The fun starts in the design, of course. While you can get the Yunzii AL71 barebones to mod it the way you want, it also comes in silver, black, red, pink, purple, green, and blue colorways. My purple unit came with a set of purple, lavender, and green keycaps because, honestly, a single-color keycap set is kinda boring these days. You even get an extra set of keycaps beyond the 71 that the keyboard requires so you can mix and match when you feel like it.
That's right, this keyboard is a compact one. Not so compact that you're missing out on dedicated arrow keys, but the 68% form factor is compact enough to save considerable space. Unfortunately, due to its full aluminum case, it's on the heavy side – too heavy to just toss in your backpack and take with you during commutes or when traveling.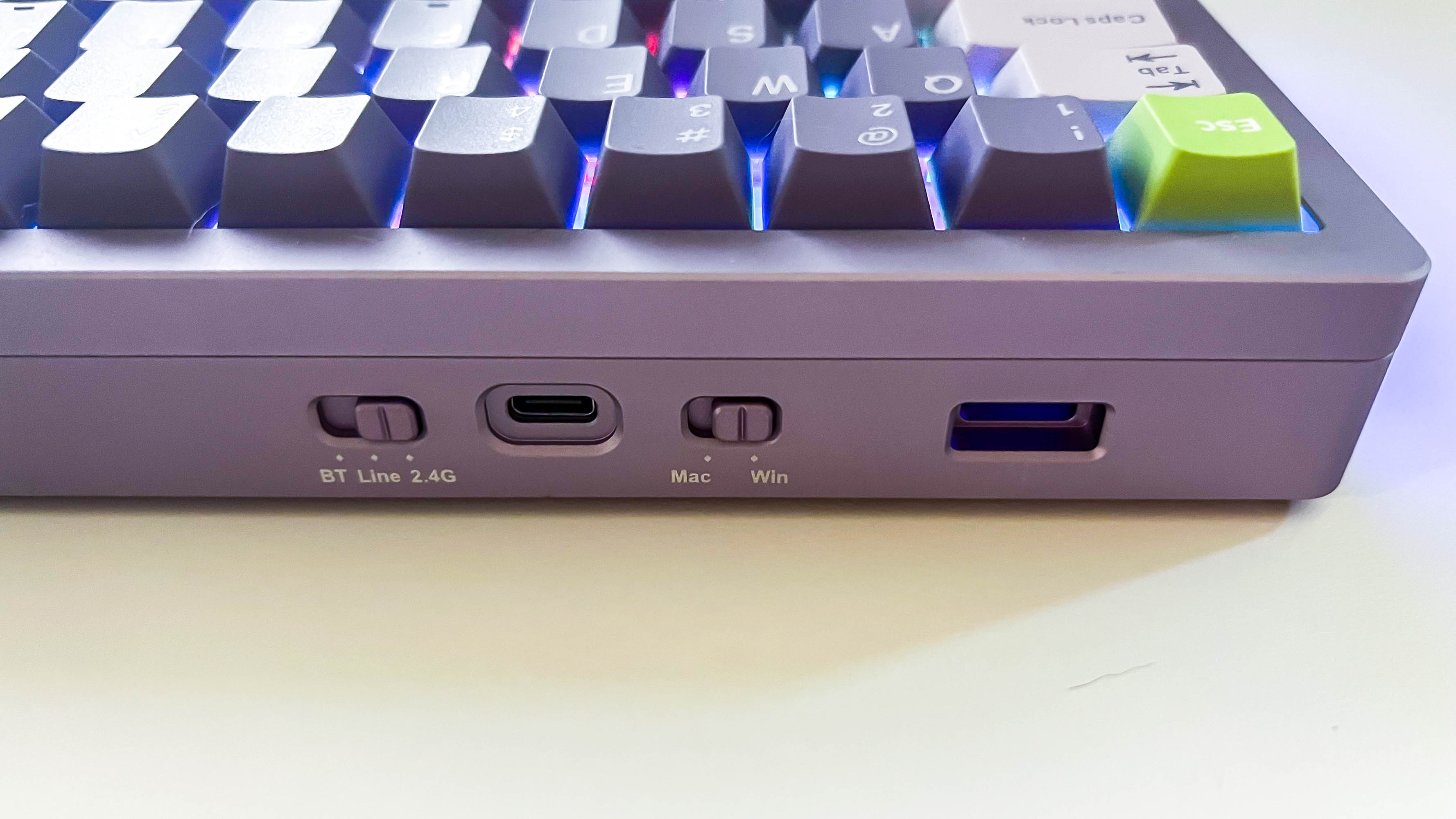 The upside to that though is that it is incredibly robust. The CNC aluminum case means it's also corrosion- and oxidation-resistant, so it'll last you for years to come. And as an added bonus, it will weigh it down and keep it steady on your desk. You don't have to worry about this keyboard moving around as you're button-mashing or typing up long documents. I even tried lightly pushing it around and it would not budge.
It also has a garage for the USB dongle so you don't have to worry about losing it. Next to the garage are two switches, one for changing connections and another for switching between Mac and PC, and the USB-C port.
Image 1 of 2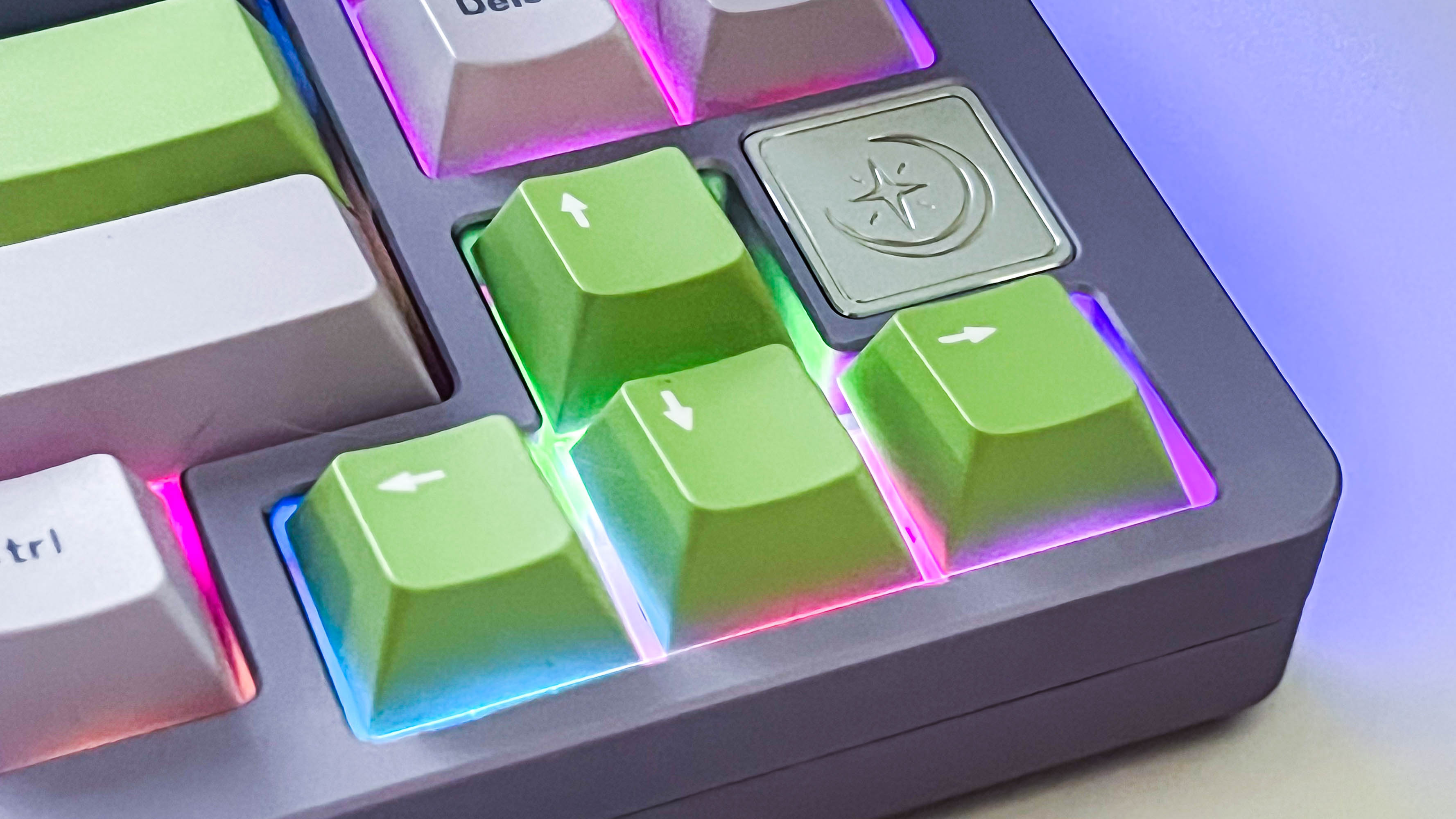 Image 2 of 2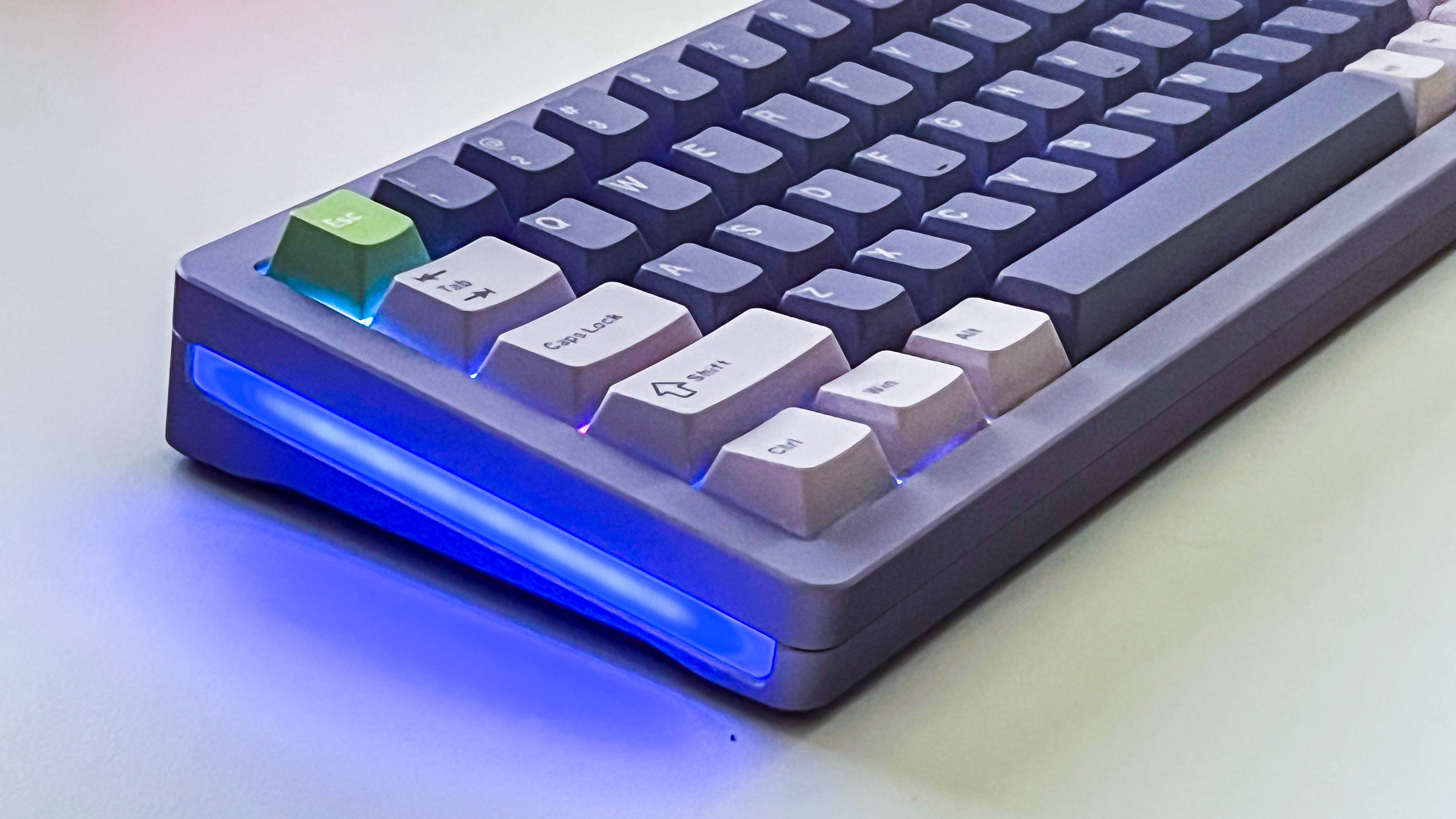 Adding to its fun element is its RGB lighting, which has several aspects to it. It illuminates through the two windows on either side of the case for some ambient lighting. And while the accompanying keycaps have printed legends and aren't transparent, Yunzii designed the keyboard so the RGB lighting illuminates between the keycaps, creating a vibrant glowy effect. The result, I think, is a stunner.
There are, of course, multiple – 14 to be exact – RGB lighting effects that you can cycle through on the fly using the pre-set keyboard shortcuts. If you download the Yunzii app from the Yunzii website, you can further customize them, effectively creating your own RGB lighting design.
Image 1 of 4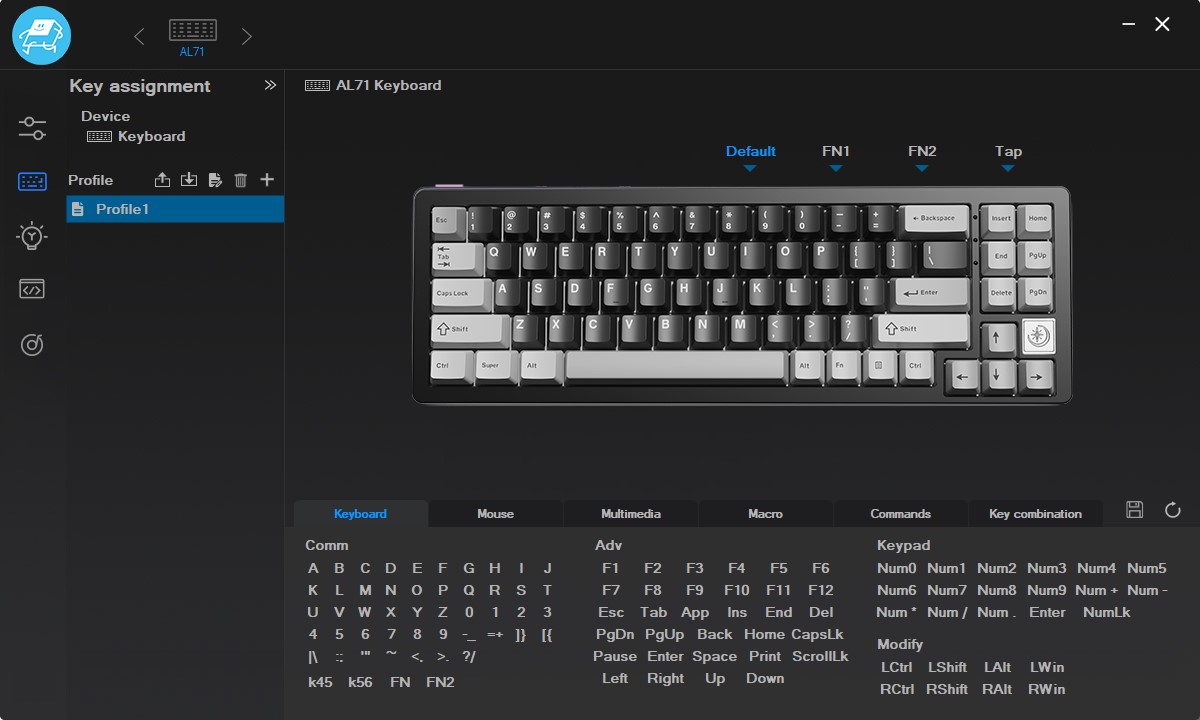 Image 2 of 4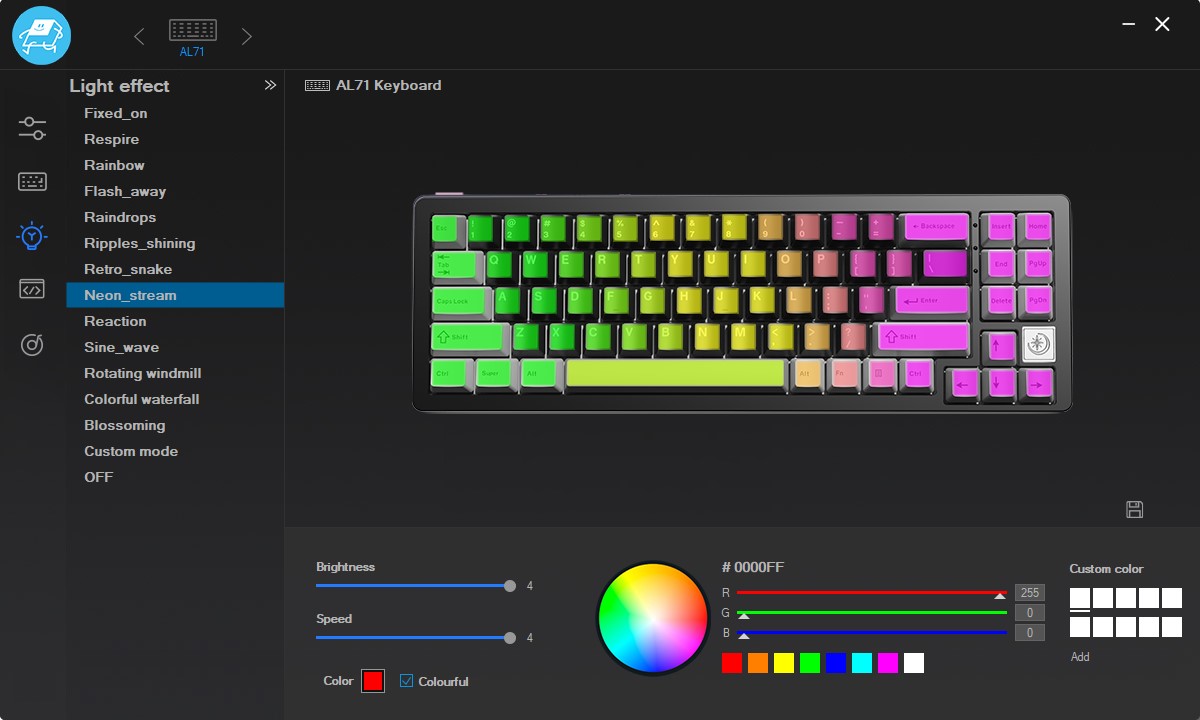 Image 3 of 4
Image 4 of 4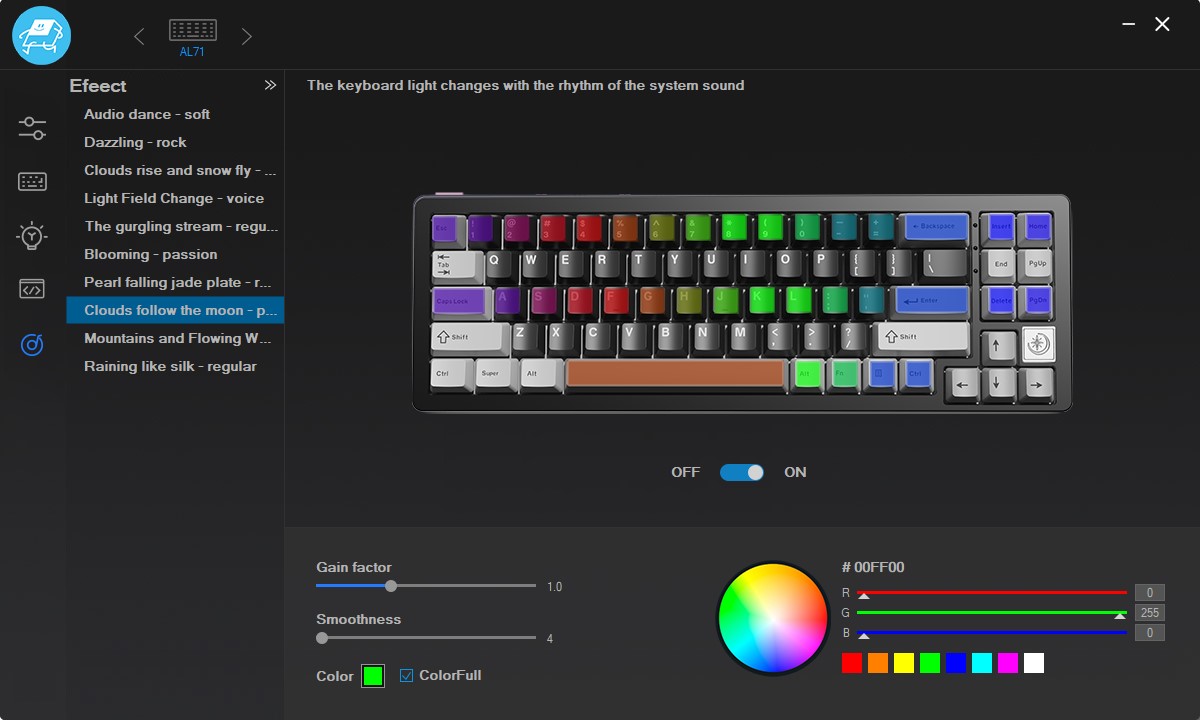 Something fun that many keyboards don't have, though, is the ability to synchronize the RGB lighting to your audio. It's a nice little surprise that lets you set your RGB lighting to one of 10 available light patterns that move based on the audio that's playing on your computer. I prefer going with one of the regular lighting effects, but this is still a nifty feature, and I found it works pretty well. Each pattern is customizable as well.
You will, however, need to install the app to access this, as well as the ability to program macros.
Even without the app, you're getting a feature-rich keyboard. It comes with three types of connection: 2.4GHz wireless, Bluetooth, and wired. The cable-free connections are very reliable – impressively fast with no noticeable lags, even when the keyboard is waking. The keyboard also lets you quickly switch between connections on the fly, thanks to its FN shortcuts. And when it's run out of juice, the convenience of being able to use it while it's charging is a much-appreciated treat.
What's more, the AL71 has multi-platform compatibility. You can now only use it with MacOS and Windows devices, but iOS, iPad OS, and Android ones too. So, if you've got a multi-device setup, this one's a no-brainer.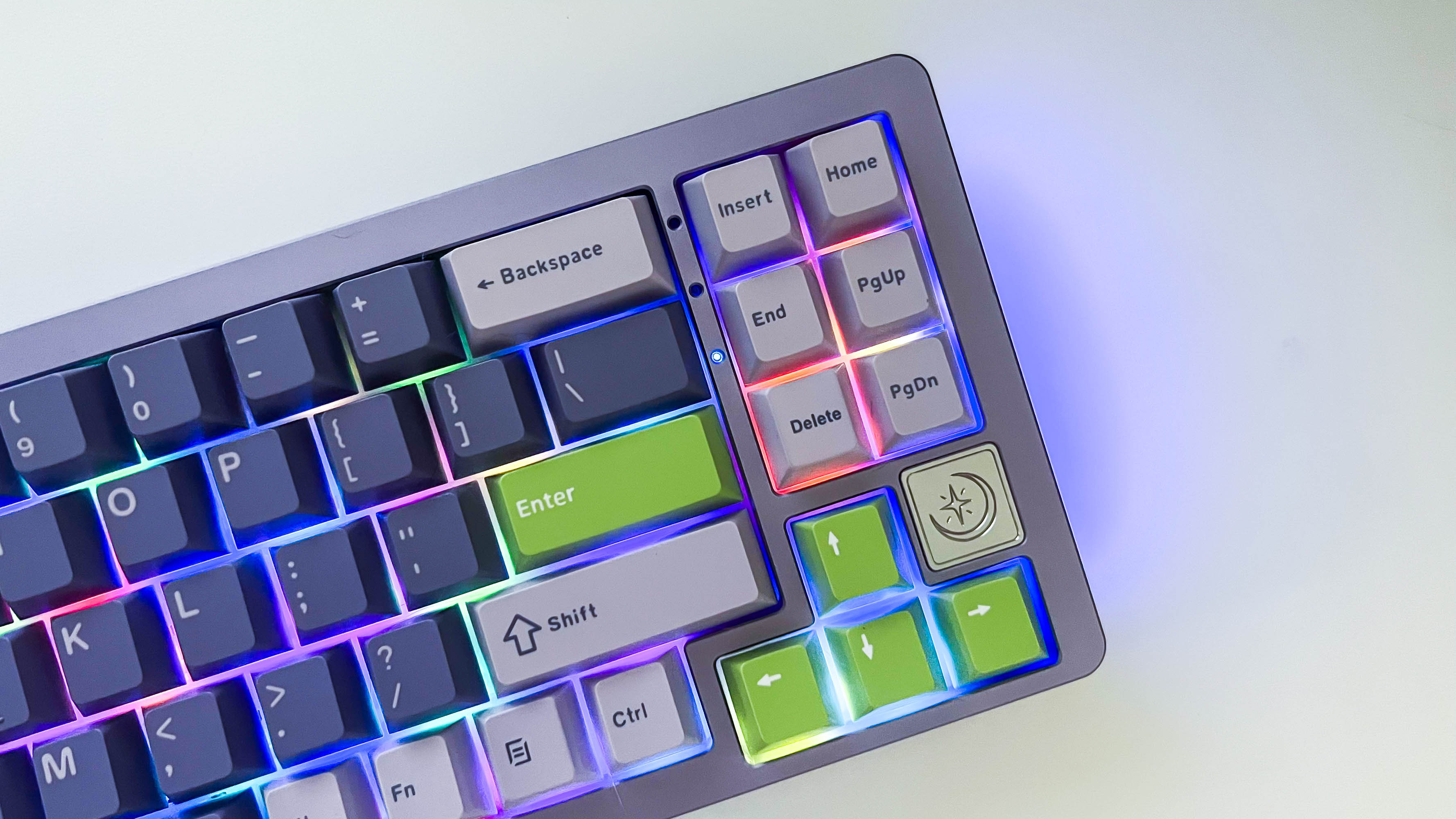 The feature set and design already make it well worth your money, but Yunzii doesn't stop there. The true test of a mechanical keyboard's worthiness is in its performance, and I'm happy to say that the Yunzii AL71 passes with flying colors.
In fact, it only really took a day for this keyboard to impress me. Available in Crystal White and Peach V2 switches, both of which are linear and quiet, typing on it is an absolute joy. I got the Crystal White Switch, which isn't as quiet as the Peach V2, but I do like a little bit of a satisfying clack – one that's not so loud that it's distracting everyone else in the room with me. To be very honest, I prefer a thocky keyboard, but a clacky one, which this keyboard is, comes in a close second.
Luckily, this one comes with pre-lubed stabilizers, which help reduce noise as well as enhance the typing feel. That's made better by the gasket mount inside, which gives it a slightly more cushioned feel. That helps with reducing finger fatigue, especially for someone like me who spends most of her workday tapping away at the keys. There's a fine line there, I think. I absolutely hate keyboards that have too much cushion, but this one gets it just right.
Due to its fast wireless performance, I have no problem gaming on this keyboard. Testing it with my current favorites, Kena: Bridge of Spirits and Hogwarts Legacy, I found it to be on par with some of the gaming keyboards I've tested from top brands. And while Yunzii hasn't specified some of the important specs for gaming, it does come with N-key rollover, which helps when you have to press several keys almost all at once.
Yunzii AL71: Price & availability
How much does it cost? $159.99 / £129.30 / AU$245.64
When is it available? Available now
Where can you get it? Available in the US, UK, and Australia
The Yunzii AL71 bears the price tag you'd expect for a great-quality keyboard. However, at $159.99 / £129.30 / AU$245.64, I would argue that it's actually more affordable than other keyboards in its class. Or at least, it offers much better value considering the robust feature set on top of its excellent performance and solid design.
To put that into better perspective, both the Lofree 1% Transparent and the Drop + The Lord of the Rings Elvish cost a bit more than the Yunzii AL71, and they have less robust feature sets.
Yunzii AL71: Specs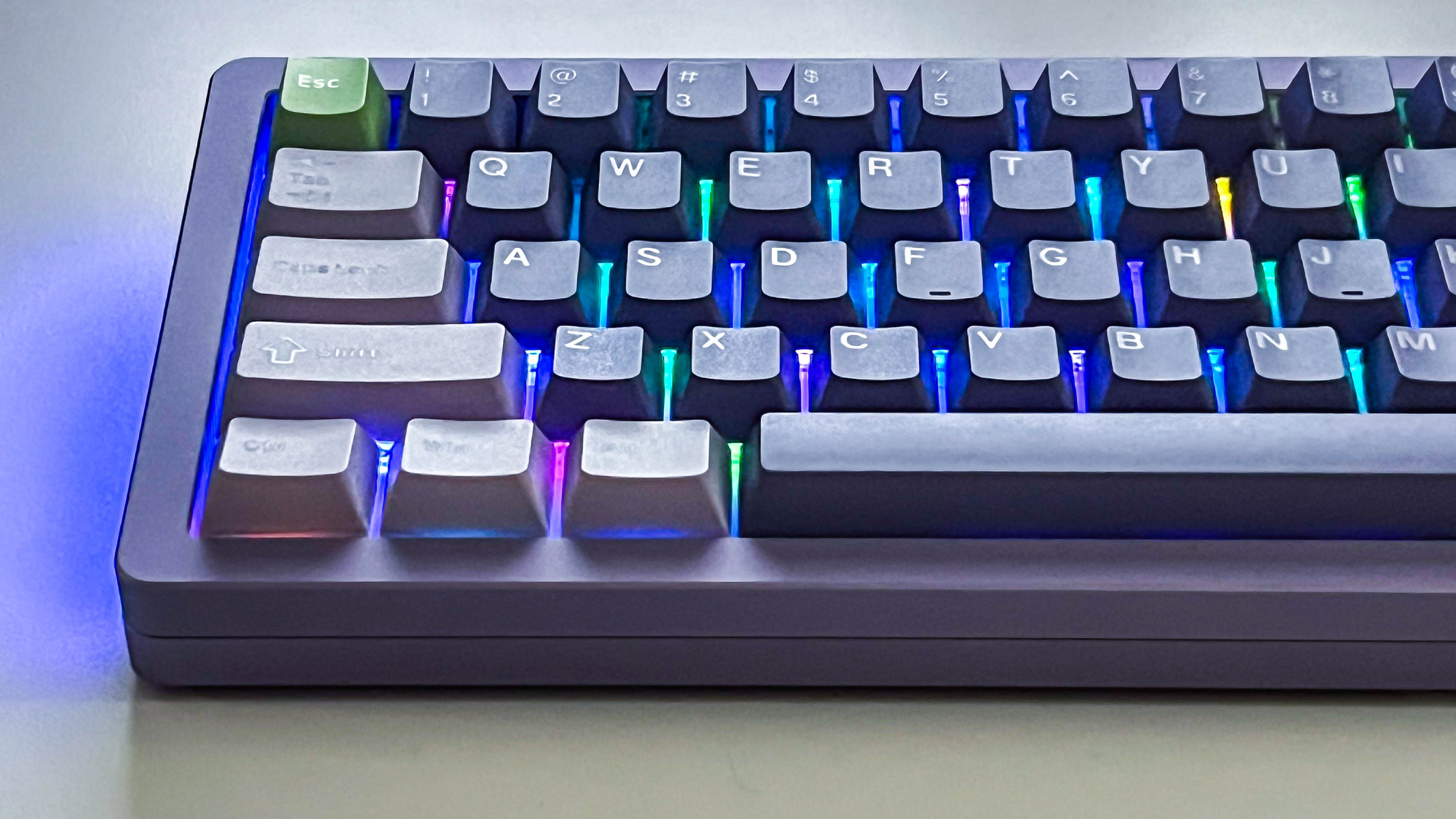 Should you buy the Yunzii AL71?
Buy it if...
You want a top-quality mechanical keyboard
The Yunzii AL71 is a fantastic keyboard that delivers on performance, design, and features.
You want the best value for your money
Compared to other keyboards in its class, it's packed with features you won't find in pricier keyboards.
Don't buy it if...
You are on a tight budget
If your budget is under $100/£100, this might be a little too much for your wallet.
You prefer a clicky keyboard
This is a clacky keyboard so if you personally prefer the clicky sound, you might not like it.
Yunzii AL71: Also consider
How I tested the Yunzii AL71
I tested the Yunzii AL71 for two weeks
I used it for work and gaming
I put its features through their paces
Making the Yunzii AL71 my main keyboard for two weeks, I used it every day for work, writing articles, emails, and more with it. At night, I used it as my gaming keyboard to play Kena: Bridge of Spirits and Hogwarts Legacy. On top of testing its performance, typing feel, and wireless connectivity, I also put its specific features to the test to make sure that they work as expected.
I've been testing gaming keyboards and other PC gaming peripherals for about 10 years. As a keyboard enthusiast, I also have a collection of mechanical keyboards that I've amassed over the years.
We pride ourselves on our independence and our rigorous review-testing process, offering long-term attention to the products we review and making sure our reviews are updated and maintained. Regardless of when a device was released, if you can still buy it, it's on our radar.
First reviewed November 2023