You may have missed JLab's teeny tiny JBuds Mini but they're set to see a big launch https://ift.tt/fSP20r9
When it comes to the best true wireless earbuds, size matters – and big isn't necessarily better. Larger earbuds can be hard to fit, if you have smaller ears. Even if like me you have a head like a hippo's, the combination of large size and weight in some big earbuds can be wearing over longer periods.
So we're quite taken with the new JLab JBuds Mini, which are set to launch on September 1. They're smaller than many car key fobs in their case and they're absolutely tiny: each little bud weighs just 3.3g.
We've already tried these buds, because our very own Matt Bolton got to play with a pair at CES earlier this year. He didn't get the chance to hear them, but he did get to experience their comfort. Matt has also tested their stablemates, the JLab Go Air Pop, which we think are the best budget wireless earbuds in their price bracket and are essentially the same earbuds but larger – the JBuds Mini is 30% smaller.
The Air Pop have the same sized drivers, the same impedance, the same output power and the same frequency range so the sound isn't likely to be much different, if at all.
Are the JLab JBuds Mini worth buying?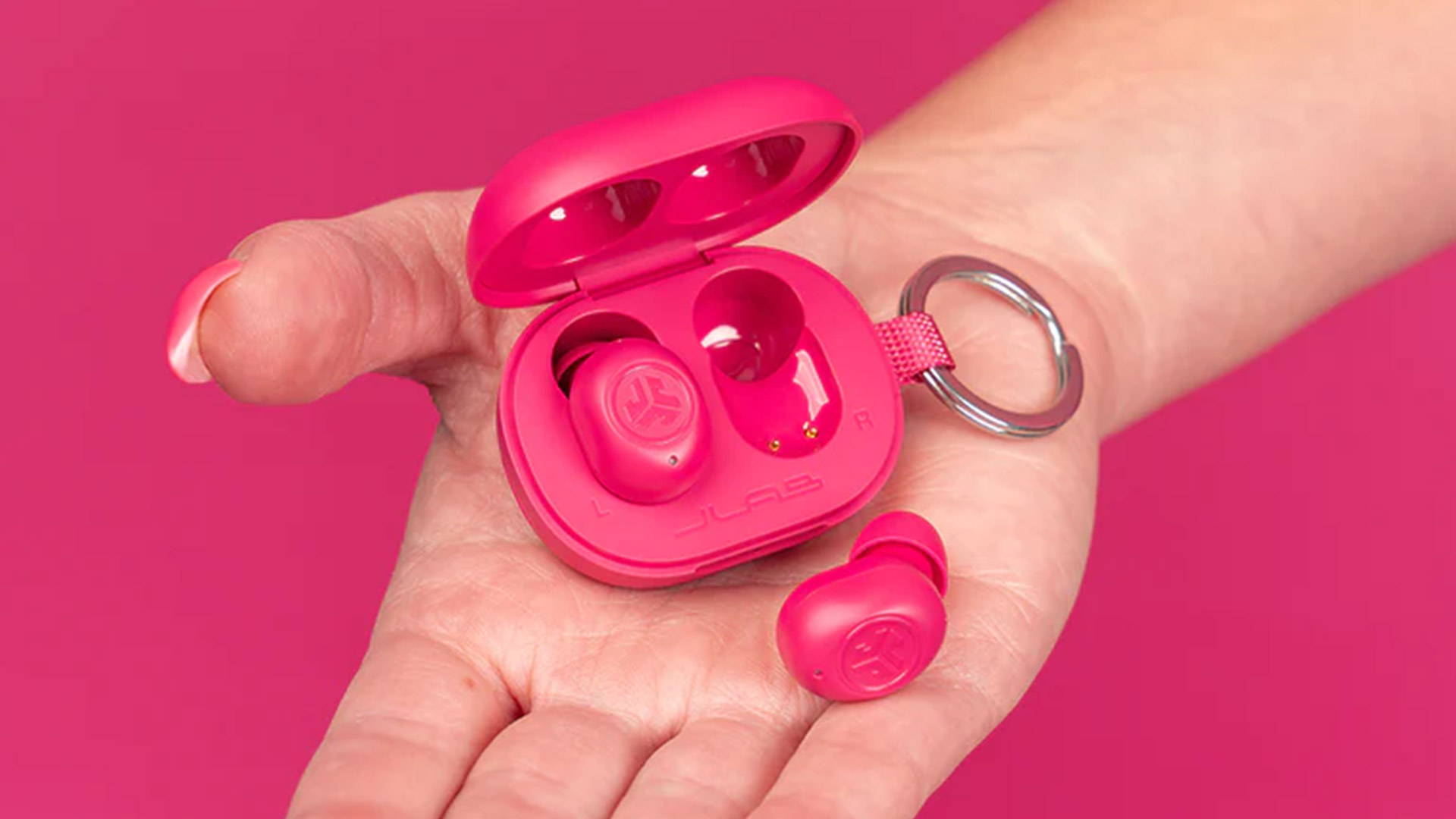 If they sound as good as their siblings, and we've no reason to assume they won't, then these could be a really tempting purchase. There's Bluetooth 5.3 Multipoint with Google Fast Pair, Dual Connect, 20+ hours of playtime, customisable touch controls and customisable EQ settings too. There are five color options: mint, sage, pink, aqua and black.
As we said in our review of the almost identical but bigger JLab Go Air Pop, JLab's budget buds: "What you should know is that JLab's solution beats anything in its price range for sound, hands down. It can even stand toe to toe with the more expensive Sony WF-C500 – which it actually beats for battery life and design, if not audio quality." They don't sound as good as $200 earbuds. But they definitely sound much better than you'd expect from the price.
Speaking of which, the price for the newer, smaller earbuds is a slightly higher but still bargain basement $39.99 – so the price is as titchy as the earbuds themselves. The JLab JBuds Mini will be available globally from September 1.
You might also like