Surprise GoPro Hero 12 Black leaks suggest DJI could steal its action-cam crown https://ift.tt/0Jb7dk9
The GoPro Hero 12 Black is expected to arrive soon to take on the new DJI Osmo Action 4, but the latest leaks suggest it could be one of the smallest updates we've seen to the flagship action cam.
Some massive leaks from WinFuture and @Quadro_News have seemingly revealed most of the Hero 12 Black's specs alongside some images – and one of the few upgrades appears to be improved battery life. Earlier rumors about a 1-inch sensor and edge-to-edge screen have seemingly been debunked.
Instead, the Hero 12 Black will, according to the spec sheets WinFuture has seen, have the same 1/1.9-inch sensor as the Hero 11 Black, which will again be capable of shooting 5.3K/60p videos and 27MP photos. As before, you'll also be able to shoot 8-bit or 10-bit video in GoPro's 'flat' color profile, which can help you fine-tune footage using the best video editors.
Those rumored battery life improvements will seemingly come from software optimizations rather than new hardware, with the leaked Hero 12 Black specs showing the same 1,720mAh Enduro battery as last time. WinFuture claims you'll be able to shoot 70 minutes of 5.3K/60p video (nine minutes more than before), or over 90 minutes in 5.3K/30p (again around 10 minutes more than the Hero 11 Black).
👉What did you find so interesting about her?#gopro pic.twitter.com/CijyEOtsYkAugust 20, 2023
Physically, the Hero 12 Black will seemingly be pretty much identical to its predecessor, apart from two tweaks. The main one appears to be the inclusion of a standard tripod thread in between the mounting fingers on the underside of the action cam, which would be a big bonus for anyone who already has a non-GoPro tripod. The action cam itself also appears to have a new speckled finish, potentially hinting at the use of recycled or environmentally-friendly materials.
Elsewhere, the Hero 12 Black's size and weight (154g) appear to be the same, with waterproofing still good down to a depth of 10m and a 2.27-inch screen. While the lack of any physical upgrades would be disappointing, that would at least ensure that GoPro's new action cam would work seamlessly with any existing cases and accessories.
The leaks also suggest that the Hero 12 Black will get a new HyperSmooth 6.0 feature, although quite how this will improve on the already excellent HyperSmooth 5.0 stabilization in the Hero 11 Black isn't clear. GoPro's new flagship will also apparently continue to offer 1080p live-streaming, plus 8x slow-mo video (presumably, as before, at 2.7K resolution).
---
Analysis: is DJI closing the gap on GoPro?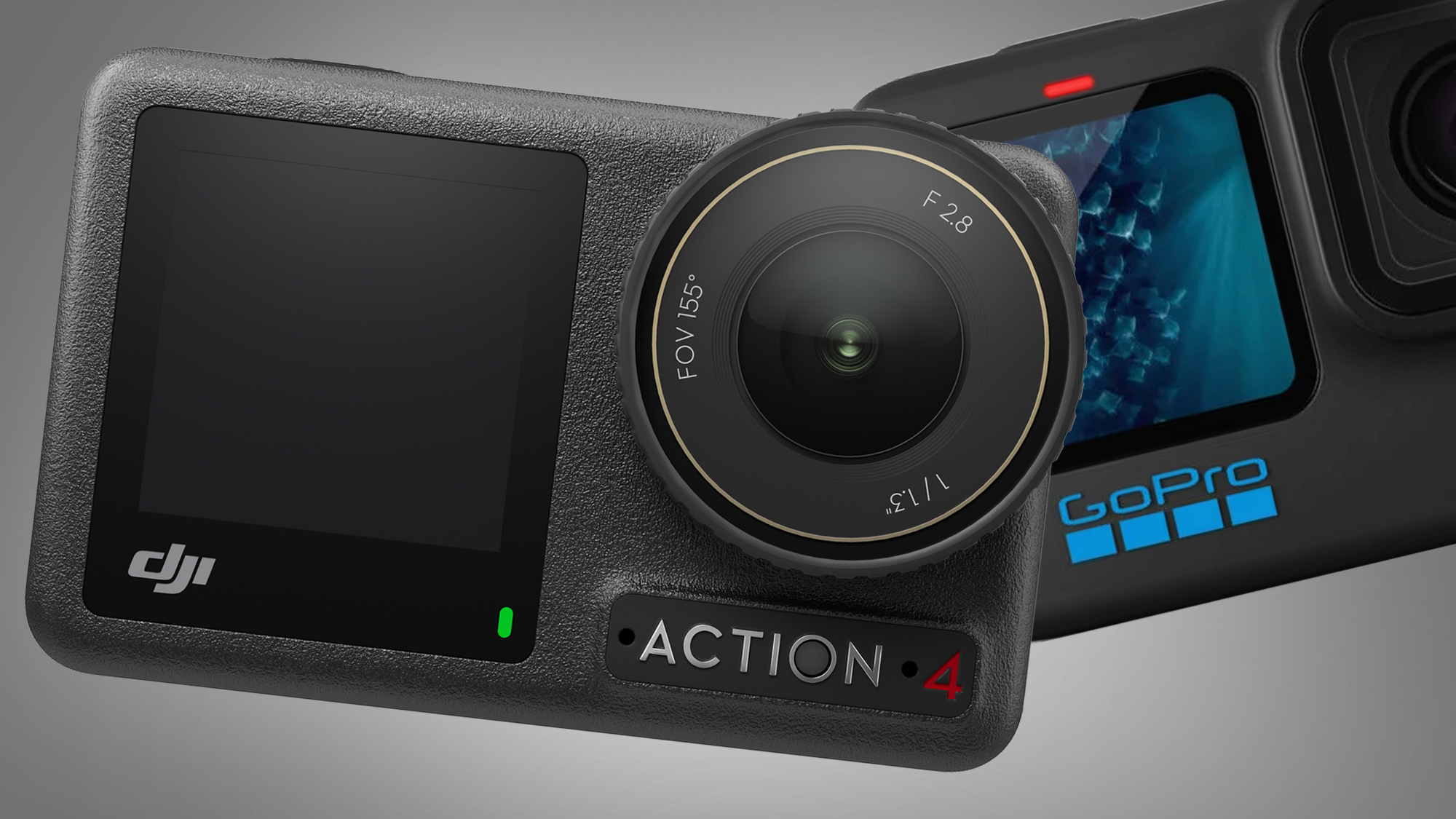 Our DJI Osmo Action 4 review recently praised that new model's larger 1/1.3-inch sensor and hassle-free magnetic mounts. If these GoPro Hero 12 Black leaks are correct, then DJI will, on paper at least, have closed the gap on GoPro's flagship – and maybe even surpassed it.
That would be a big disappointment for GoPro fans, and a slight surprise given earlier rumors that the Hero 12 Black might make the leap to a 1-inch sensor, like the one we've seen in the Insta360 One RS and its optional module. Based on the leaked specs, the Hero 12 Black could be the smallest upgrade we've seen in the series for years.
Of course, there could be new features coming to GoPro's flagship that leaks haven't yet revealed. For example, we did recently hear GoPro hint that it may finally be bringing back a desktop video-editing app for its cameras, even if it might only be free for GoPro subscribers. We also don't yet know if GoPro is planning to update others cameras like the Hero 11 Black Mini, or announce a GoPro Max 2.
But with the Hero 12 Black's fundamentals, like the sensor, screen, batteries and physical design seemingly unchanged, it looks like the battle between GoPro and DJI for the title of best action camera is set to intensify.
You might also like