Skullcandy Crusher ANC 2 review: Bass in your face https://ift.tt/en8RIKV
Skullcandy Crusher ANC 2: Two-minute review
The Skullcandy Crusher ANC 2 is the latest version of the American audio brand's Crusher series of headphones. The company says this new model takes the bass response loved by many from the predecessor and adds active noise cancellation (ANC). This is my first foray into the Crusher series, so I don't have the luxury of having used the previous model, but the prospect of bass, plus noise cancellation, meant I simply couldn't turn down the opportunity to have a listen.
I have used Skullcandy headphones before, but when I was a wee youngster. They were affordable, came in an array of funky colors and produced what I believed at the time to be great sound. Fast forward to today and Skullcandy continues to offer those fun and funky designs, alongside a more premium offering, the likes of which see it sit with the heavyweights of the headphone world – in terms of both price and features – such as Sony, Bose, Sennheiser and Apple.
These established brands have a slight stronghold on the market and the Skullcandy Crusher ANC 2 sets out to disrupt this. And based on my listening, I think it gives it a very good crack indeed. If you're in the market for a new set of cans and you've felt let down by bass reproduction on models you've auditioned thus far, then you need to give the Skullcandy Crusher ANC 2 a listen.
Upon first listen to Skullcandy's latest, I found myself literally saying "wow" out loud, due to the bass served up being so deep it quite literally shook my skull. I'd even go as far as describing it as having London's Printworks nightclub strapped to your head. If your primary music tastes revolve around low bass beats, then you absolutely need to hear them. If they don't, however, you might want to tread with caution, as the bass on offer does take center stage and can overshadow the rest of the frequencies if you turn it up to the maximum level. But thanks to an easily accessible control wheel, you can adjust said bass levels in an instant, and just give your tracks a bit of extra low-end oomph.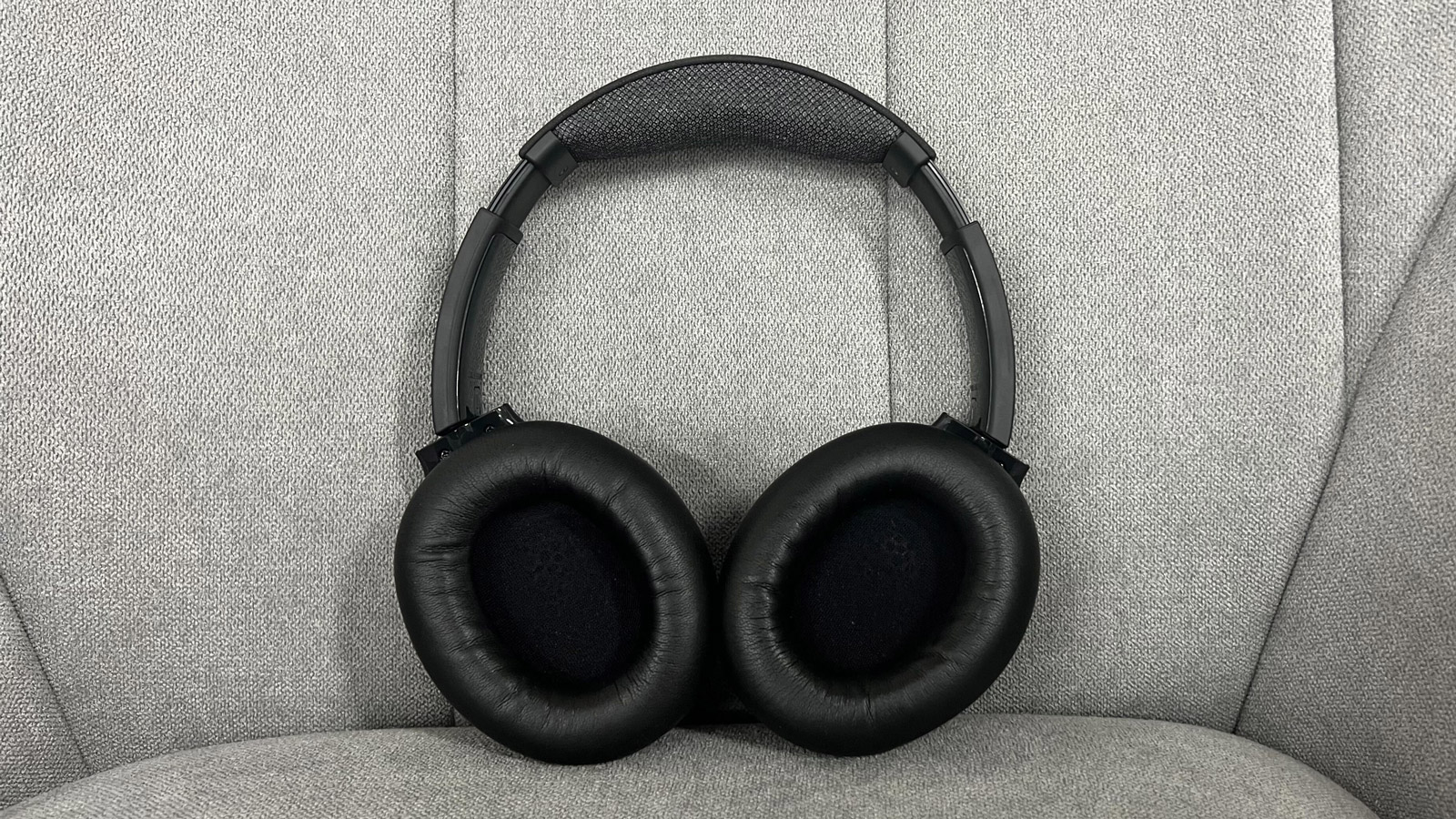 The Crusher ANC 2 is a handsome pair of headphones and I fully welcome the inclusion of numerous physical buttons to control various aspects of playback compared to touch and gesture controls found on most other premium models. The orange power button is a stylish subtle touch on a matte black finish. Whilst the band is a bit of a fingerprint magnet, it's sleek and premium-looking.
Battery life is almost unrivalled too, at a claimed 50 hours with ANC turned on. Only the Sennheiser Momentum 4 Wireless spring to mind as bettering them with a 60-hour figure.
Noise cancellation isn't class-leading, as I was able to hear chatter around me in the office on occasion. I have experienced similar issues with other noise-cancelling headphones, however, and personally find in-ear headphones such as the AirPods Pro 2 and Bose QuietComfort Earbuds II to be far more effective.
These features, coupled with the performance, do indeed justify the price tag in my opinion, but this is also its Achilles' heel. At the time of writing, for the same or similar money (depending on your market) you can pick up the Sony WH-1000XM4, a pair that still tops our best noise-cancelling headphones and best headphones lists, despite being succeeded by a newer model. For outright sonic reproduction, Sony takes the crown. But if you want a pair of headphones that is fun, a bit different and that will give you the same wow-inducing experience as me, then you need to give the Skullcandy Crusher ANC 2 an audition.
Skullcandy Crusher ANC 2 review: Price and availability
Skullcandy announced the Crusher ANC 2 headphones on August 1, 2023. They're available globally with pricing set at $229.99 / £199.99 / AU$399.95. In the US at least, the Crusher ANC 2 undercut the Sony XM4 by some margin, but in the UK and Australia, they're pitted squarely against each other.
You can only get them in one color: black. It would have been nice to see a silver or off-white model too, given the popularity of these colors on some of the competition.
Skullcandy Crusher ANC 2 review: Specifications
Skullcandy Crusher ANC 2 review: Features
Crusher bass control
Personalized sound
Skull iQ voice control
Skullcandy has thrown so much into the Crusher ANC 2 that I was disappointed to not see a kitchen sink mentioned in the specs list. The headline feature here is the Crusher adjustable bass, which lets you cycle through 10 levels of increasing bass response. The more you increase it, the more you will start to physically feel the earcups vibrate against your head. You can turn the feature off entirely if you wish.
ANC is the other headline feature here, and the main one that has warranted the upgrade over the original Crusher headphones. Unfortunately, this isn't the best execution of the technology that I've heard. External sounds do get blocked out, but not as effectively as I've experienced with other pairs of headphones.
While I was writing this paragraph, for example, I was at home in the living room whilst my housemate was in the kitchen. I couldn't hear every single thing he was doing or him talking to me, but I could hear rustles of packets, clinks of spoons and cupboard doors shutting. Turning the volume up helped to drown these out more, but I would've liked the ANC capabilities to have been good enough to not require this.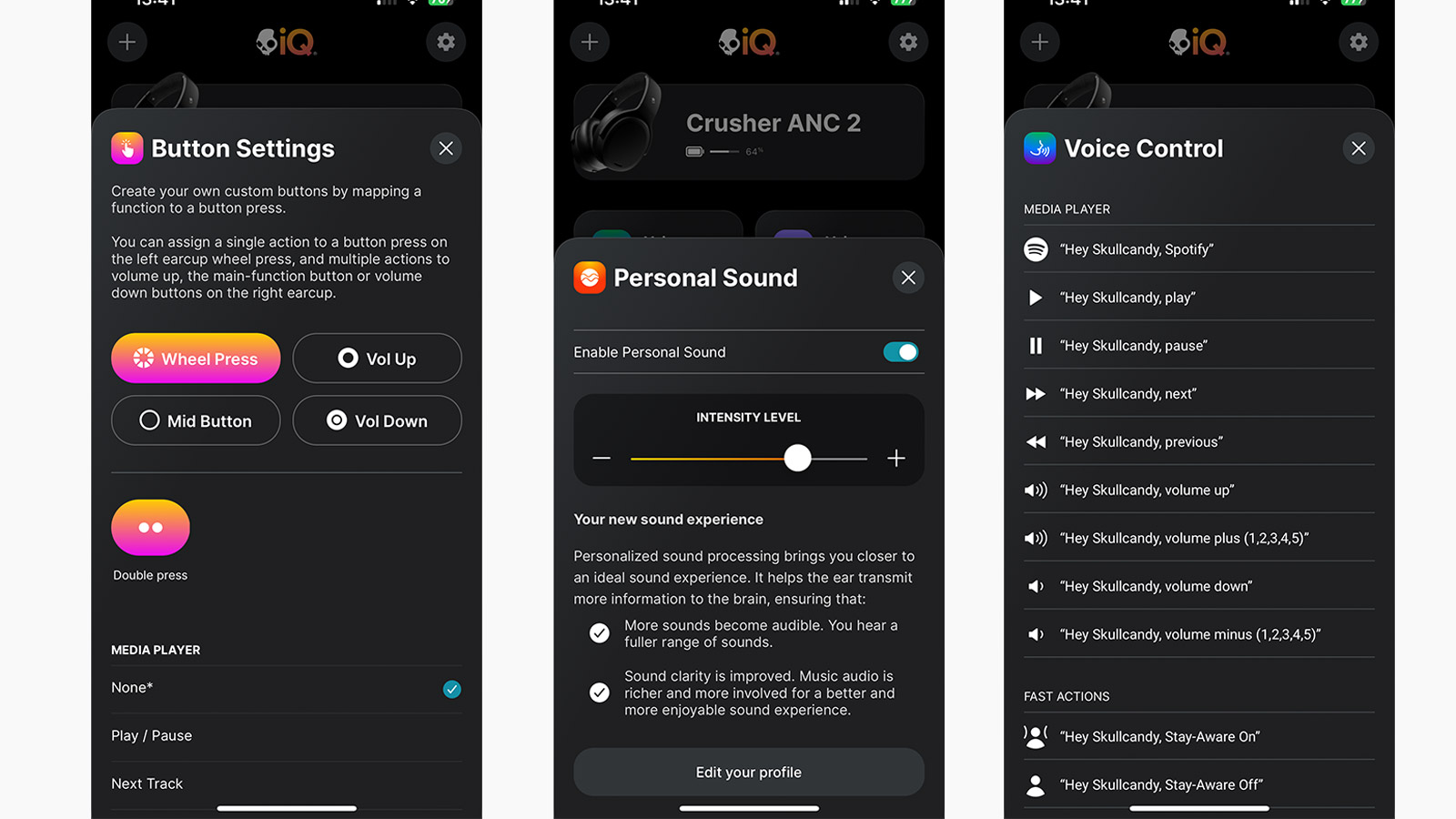 Through a partnership with Mimi Hearing Technologies (an audio processing startup), you are able to personalize the overall sound profile of the headphones too, by taking a hearing test found in the companion Skull-iQ app. It was pleasing to find you can easily toggle between sound profiles before and after the test to hear your results. In my case, there was a genuine difference, with the soundstage sounding more open and having greater depth. The 'before' sound was much flatter in comparison.
You also get multipoint connectivity with support for up to two devices thanks to Bluetooth 5.2. Tile (the Bluetooth tracker) finding technology is built in, so if you ever mislay the headphones, you can reunite yourselves using the Tile app. The companion Skull-iQ app for iOS and Android allows you to assign and reassign functions to each button – some can support multiple functions depending on how many times you press them. For example, Spotify Tap lets you start playing your most recent Spotify tracks at the press of a button and you even carry out the majority of playback features using your voice.
The only feature I feel is missing is wear detection, which would pause playback when you take the headphones off your head. But since pausing playback can be done at the press of a button, this isn't a dealbreaker.
Skullcandy Crusher ANC 2 review: Design
Physical buttons to control virtually all aspects of playback
Comfortable despite being heavier than competition
Premium look and feel
Over-ear headphones, by and large, opt for safe and sophisticated design, with the only slight injection of personality coming in the form of subtle accents. Sony headphones, for example, employ little touches of rose gold and the Bose Noise Cancelling Headphones 700 see the earcups moving up and down a singular headband. The general consensus surrounding the Sennheiser Momentum 4 is that they're a little bland.
Skullcandy has gone down the subtle accent route with the Crusher ANC 2. At first glance, it is just another pair of black headphones. But the orange power button and textured section in the middle of the headband do enough in my opinion to deem them different. I'm not sure how many people spend time feeling their headphones, but the Crusher ANC 2 is silky smooth on the earcups and that middle headband section introduces a bit of roughness. These little touches only add to the appeal in my opinion, as it's clear the designers actually considered the final product and didn't follow the rest of the crowd.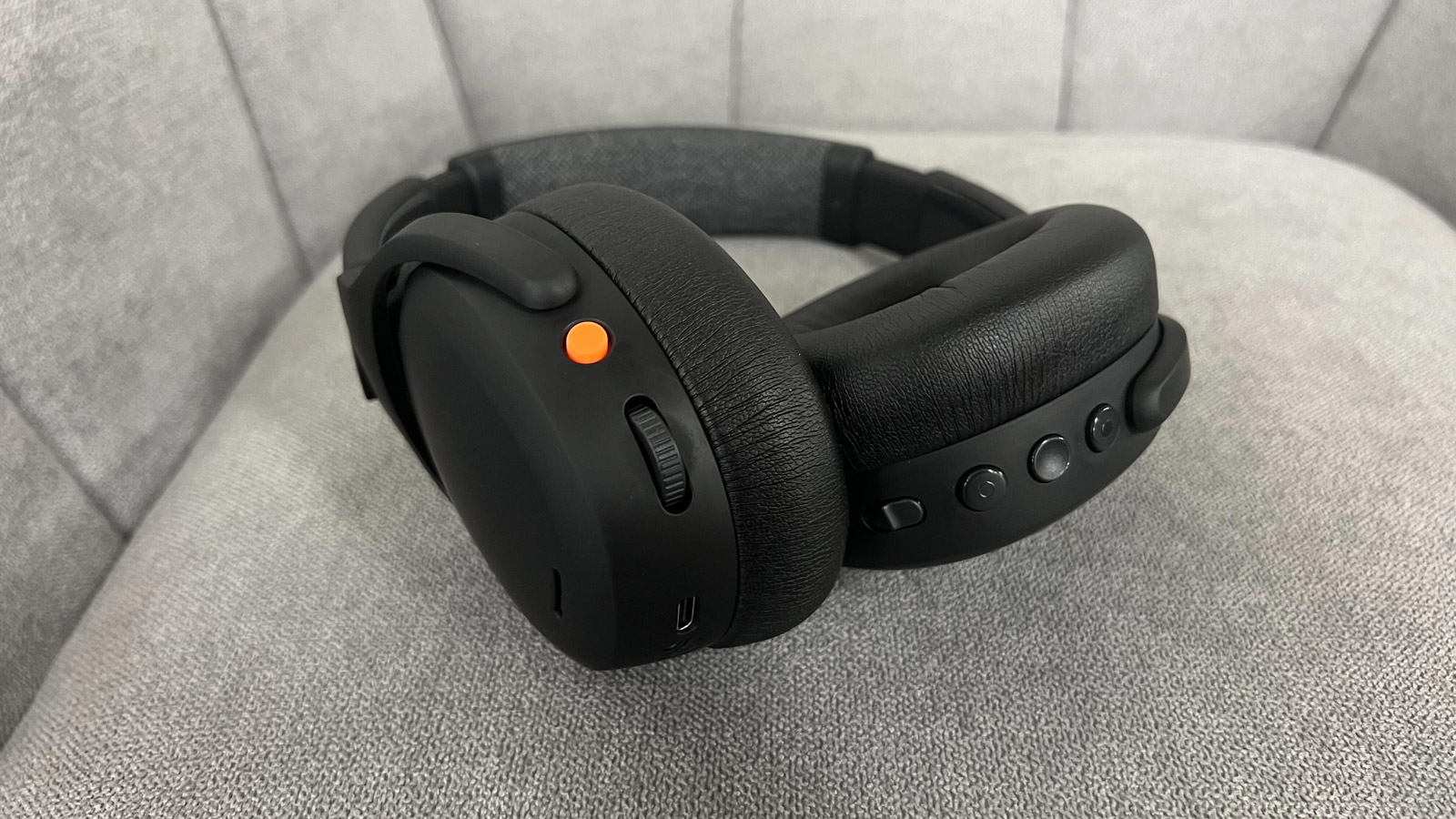 At 332g, you may initially think the Crusher ANC 2 could do with going on a diet, as it's one of the heavier pairs of headphones in the premium space. The Sennheiser Momentum 4 comes in at 293g, Bose 700s 252g and the Sony WH-1000XM5 is practically a feather at 249g. But Skullcandy has handled weight distribution beautifully, as I didn't notice the extra weight all that much.
Sure, it's there, but not to the point where they feel like they're physically pushing your head down. The padding in the center of the headband is incredibly plush and does a great job of absorbing the weight, while the cushioning around the earcups does an equally impressive job of making them feel snug, without feeling like they're crushing your ears.
I have found other pairs of over-ear headphones to be uncomfortable in the past. Either the earcups would press into my head too much, or the pressure of the headband would become unbearable. I have yet to find similar issues in the Crusher ANC 2 and feel I could easily wear them for longer listening sessions.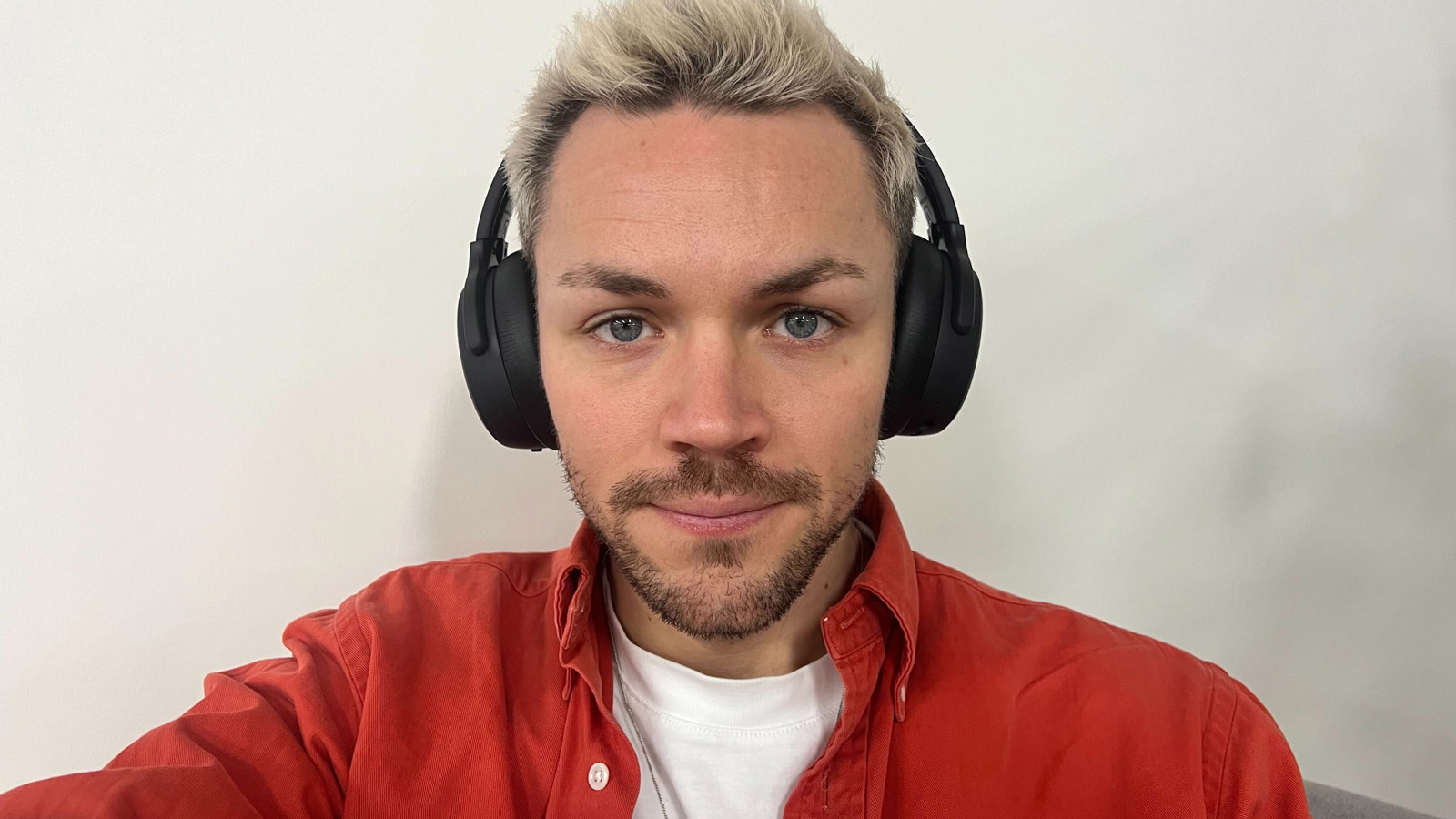 That could include a long-haul flight and you'll be pleased to know that Skullcandy has made the Crusher ANC 2 travel-friendly by employing a folding design. Where some competitor pairs now favor a simple swivel design for the earcups, the Crusher can be folded up neatly – there are subtle hinges on the band just above each earcup – and placed either in the supplied case or, if space is really tight in your bag, they can find a home in a smaller space.
There are separate physical buttons on the right earcup to increase and decrease volume and play/pause/answer calls. They're easy to identify without looking, since the central play/pause button is concave and the other two each have a unique protrusion to feel. A toggle switch is also on the right earcup to turn ANC on or off. On the left is the aforementioned orange power button, and the Crusher bass control wheel. The wheel can also be pressed in to carry out any command you choose within the app.
Wired listening is possible – a 3.5mm cable is included – via an aux-in on the left earcup, which sits next to the USB-C charging port.
Skullcandy Crusher ANC 2 review: Sound quality
Crusher bass works well for dance tracks, can give others a low-end push
Flaws to be found in other genres
A pair of headphones could be the most well-designed and feature-packed ever, but if they don't sound good, then they're essentially made redundant. Fortunately, that isn't the case for the Crusher ANC 2. The majority of the music I listen to is of a dance and deep house persuasion, so the ramped up bass is something I knew I was going to enjoy and they didn't disappoint. But even I can freely admit that turning the Crusher wheel all the way to 10 is overkill.
Yes, it's impressive and the insane vibrations do make you go "ooft", but for when you actually want to listen to your music, I found anywhere between level two to five – at a maximum – did enough to improve my enjoyment. Music played when the bass is increased gains extra energy and rhythm, and I found myself dancing around my living room as if I were at a silent disco.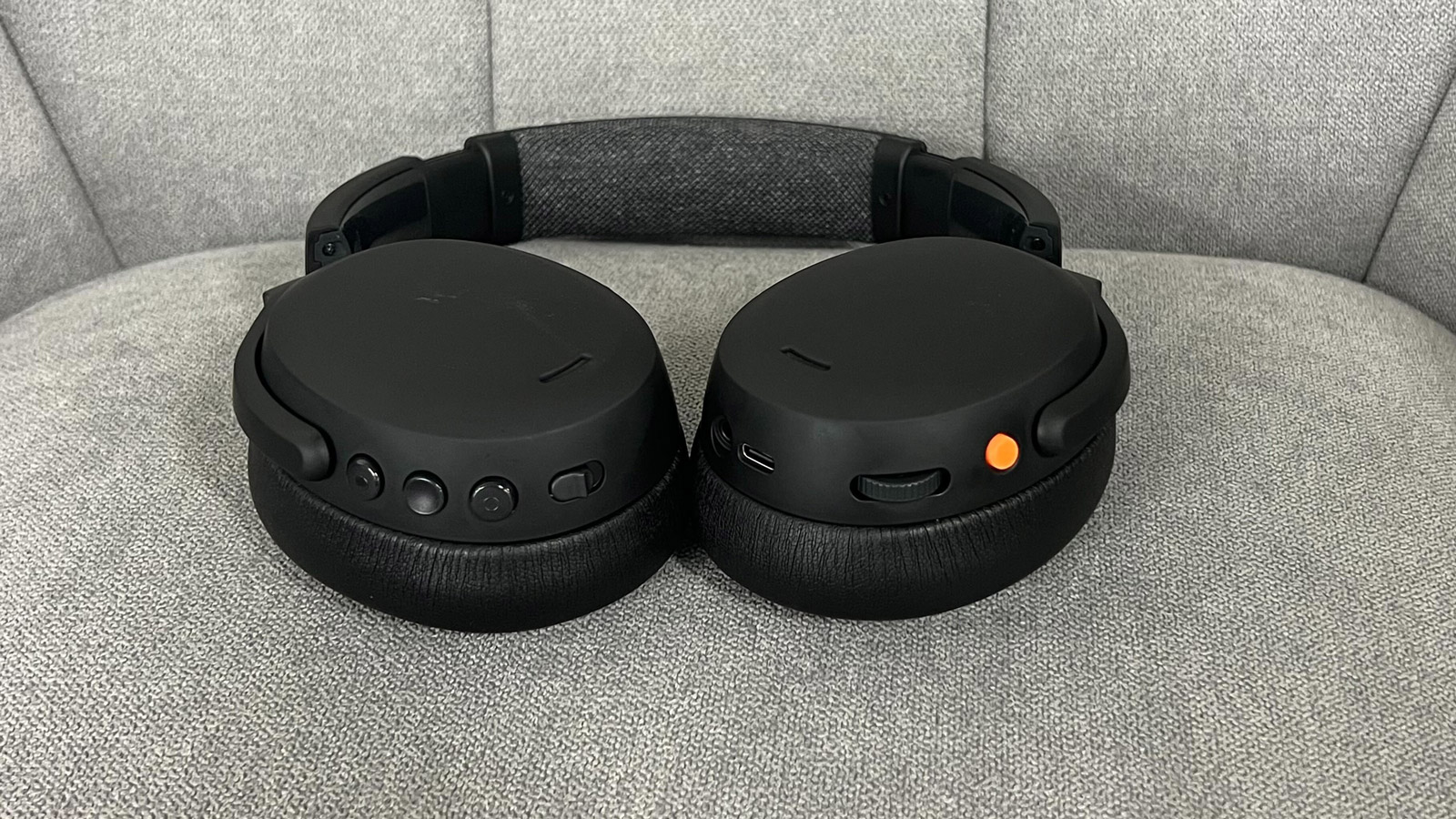 Don't let the focus on bass put you off if you listen to other genres though, as the Skullcandy Crusher ANC 2 handles them well. I loaded up Kate Bush's Running Up That Hill and the iconic drum beat intro benefits from the extra low-end push in my opinion. I expected her vocals to be drowned out by the bass beneath, but was pleasantly surprised to find they still shone through with clarity. I would say outright precision and organization is sacrificed a little compared to the class-leading competition, but not to the point where the performance sounded like it was tripping over itself.
Slow things down with a more vocal-orientated ballad such as Billie Eilish's WhenThe Party's Over and it becomes clearer that the Skullcandy pair isn't quite an all-rounder. I listened to the track side-by-side on the Skullcandy Crusher ANC 2 and an older pair of Sony WH-1000XM3 (the predecessor to the five-star XM4, which have now been succeeded by the new XM5) and from the opening word of 'Don't' the Sony pair had far greater impact, with Billie's voice being the clear standout of the whole arrangement. Indeed, for a more detailed listen you will want to opt for a pair from the industry heavyweights.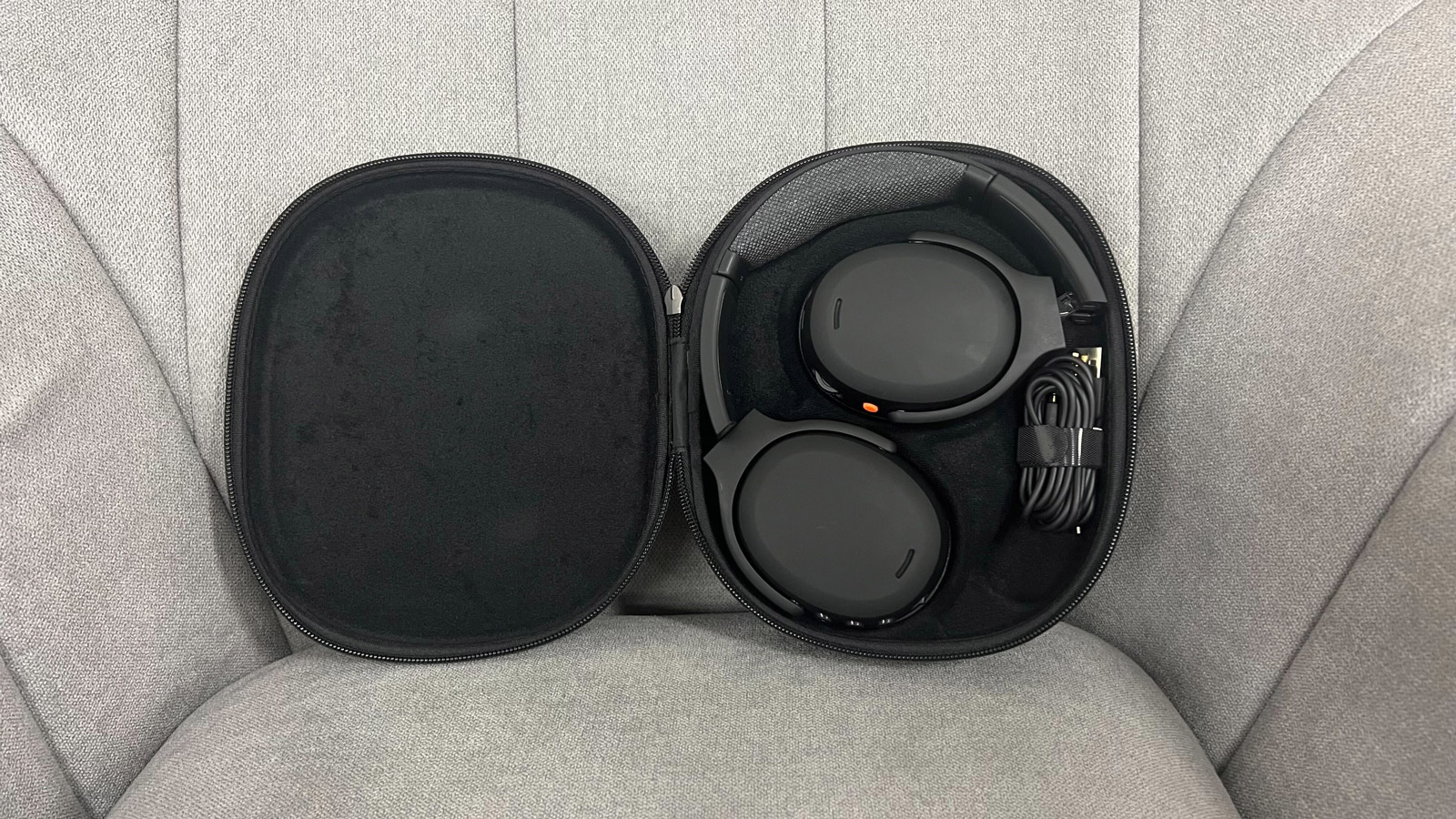 When listening through the Skullcandys and the Crusher level set to zero, Billie's voice is still clear, but not to the same extent. The best analogy that comes to mind is that her vocal sounds recessed into the backing track, whereas on the Sony pair it protrudes beyond it, sounding more direct and giving a sense of dimension and layering to the soundstage. The Sony pair also proves to be more dynamically adept as the song progresses, able to track the rising and falling of instruments and vocal lilts.
The Crusher ANC 2 offers an entertaining listen in its own right and delivers a surprisingly impressive amount of low-end punch that's rare to find in headphones of this price. But a relative lack of detail and dynamic expression does mean it can't rub shoulders with the best-in-class competition.
Sound quality score: 4 / 5
Skullcandy Crusher ANC 2 review: Battery life
Battery life can often be the chink in the armor of the best noise-cancelling headphones, but fortunately for the Skullcandy Crusher ANC 2, I have very few criticisms. The company claims you'll get 50 hours of playback time with ANC turned on, and I'm inclined to believe it.
I've been using the headphones for a couple of weeks now, on and off, and have only managed to get the battery down to 70%. If you turn ANC off, battery life is claimed to increase to 60 hours. If you do want your pair to last as long as possible between charges, I would recommend doing this, as I couldn't hear much of a difference when toggling ANC on and off.
If you do manage to finally empty the battery, plugging it into USB-C power will get you four hours of playback from just 10 minutes of charging. I have yet to discover how long a full charge takes as I've haven't been unable to drain the battery completely.
Battery life score: 5 / 5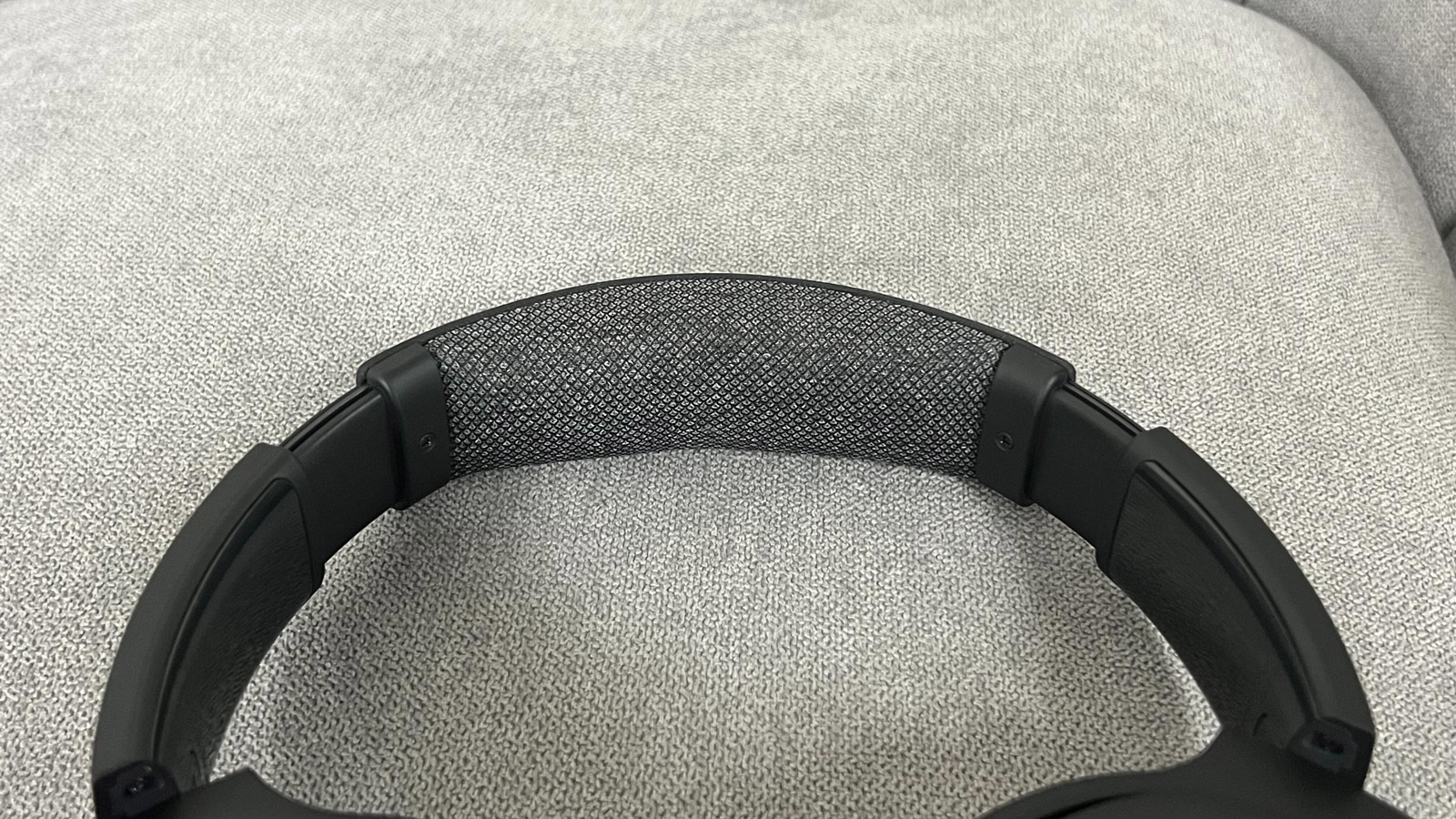 Skullcandy Crusher ANC 2 review: Value
More affordable than the competition with little sacrifice
Bass fans have their prayers answered
Competition are better all-rounders
While it is true that the competition in this premium headphone space do offer better all-round packages, a quick glance at our comparison table further down shows the Skullcandy Crusher ANC 2 are the cheaper pair by some margin. To some, this saving in cost could outweigh the sacrifices that need to be made.
No, the ANC performance isn't class-leading, but it's not as though it doesn't block out any external sound at all. There is greater insight to be gained from other pairs, too, but the sound produced by the Crusher ANC 2 is still perfectly listenable. And, where some customers of other pairs may have said they wish there was more bass, with the Crusher ANC 2, there is no such criticism to make.
For me, the Skullcandy Crusher ANC 2 is a fun pair of headphones that doesn't appear to take itself too seriously. It delivers a competent performance – one that did pleasantly surprise me, I'll be honest – and does enough to at least warrant a listen.
Should I buy the Skullcandy Crusher ANC 2 headphones?
Buy them if...
Don't buy them if...
Skullcandy Crusher ANC 2 review: Also consider
How I tested the Skullcandy Crusher ANC 2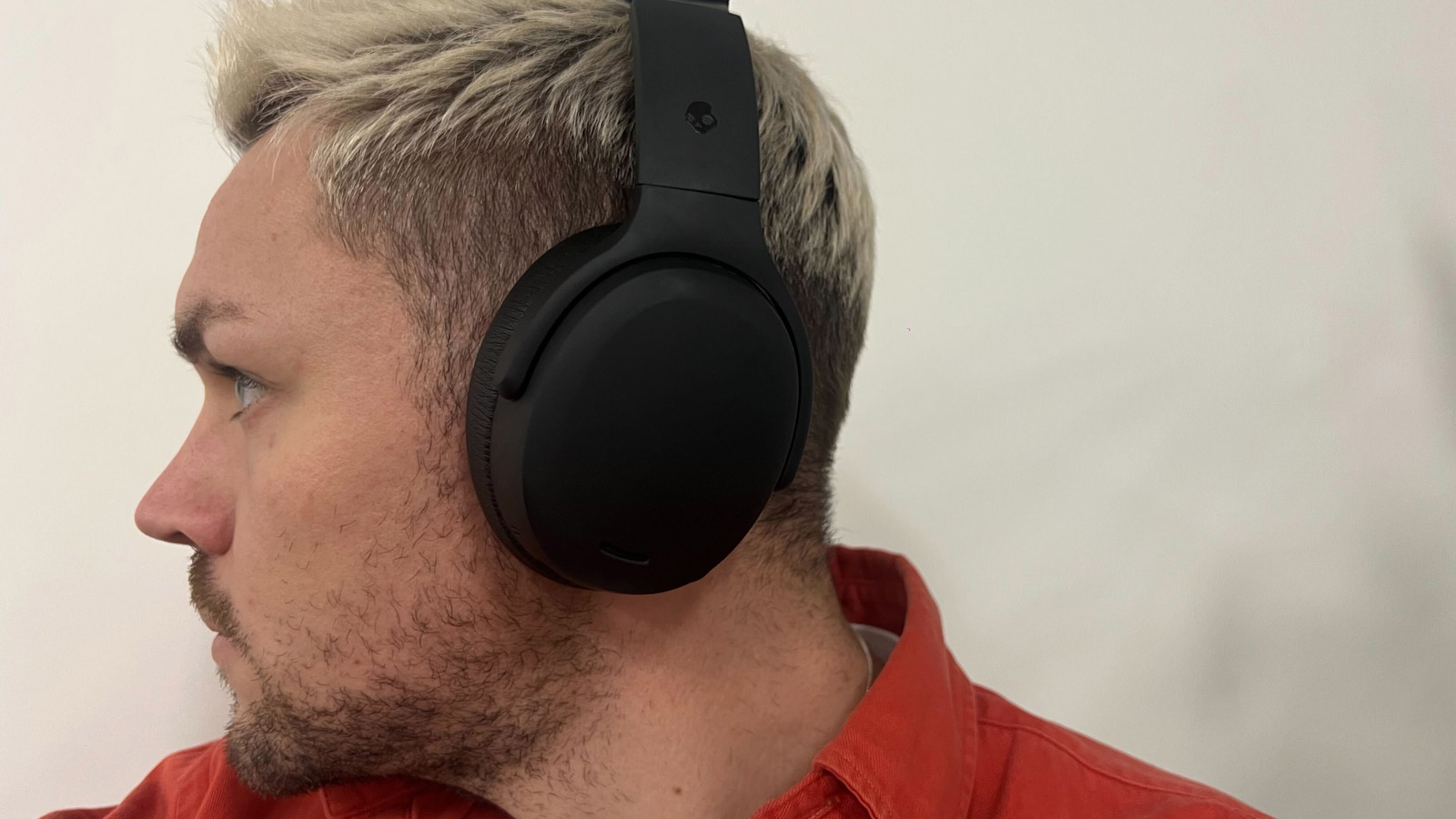 Tested for two weeks, listened against the Sony WH-1000XM3 headphones
Used in the office, at home and in public (train platforms, busy streets)
Listened to Apple Lossless tracks via Apple Music
The pair of Skullcandy Crusher ANC 2 headphones sent to me for review was a brand new set, so I allowed them to run-in for around 48 hours before starting to make any notes and observations.
Once run in, I listened to Apple Lossless music tracks via Apple Music on both my iPhone and my MacBook Air. I listened for extended periods of time during each week to test out the battery life claims. Following my two week review period, I'd only managed to get the battery down to 66 percent.
I wore the Crusher ANC 2 headphones in various locations to test out the active noise cancellation capabilities, these included in the office where there is regular chatter; on train platforms where trains regularly pull in; and on busy streets when walking around near my home.
To test out the audio capabilities, I listened to a variety of music genres, from dance and house music, to more melancholy ballads and even some death metal.
[First reviewed August 2023]