DJI Mini 4 Pro: leaks, release date and price https://ift.tt/DAONeMK
When it arrived in May 2023 the DJI Mini 3 Pro impressed us so much, we ranked it as the best compact drone for most people. It earned this accolade thanks to its compact size, intelligent obstacle avoidance and the low-light performance of its 4K camera.
Its tiny dimensions saw it slot neatly into the sub-250g drone category, meaning it could be flown almost anywhere without restriction.
Now it looks like DJI is preparing to announce a successor, likely called the Mini 4 Pro. The timing couldn't be better from DJI, since new US legislation coming into effect on September 16 requires drones weighing more than 250g to constantly broadcast the location of both the pilot and the aircraft itself.
If the successor to the Mini 3 Pro remains below that crucial 250g limit, then owners will be free to fly their drone without the need for registration or identification. Launching the Mini 4 Pro at the end of September, as was recently suggested, would be perfect timing from DJI.
Updates are expected to be fairly minor compared to the Mini 3 Pro, but could include an upgrade for the drone's obstacle-avoidance system, improved transmission technology, longer flight time and the inclusion of DJI's new RC 2 controller. Let's take a closer look at what to expect from the upcoming DJI Mini 4 Pro.
DJI Mini 4 Pro: Cut to the chase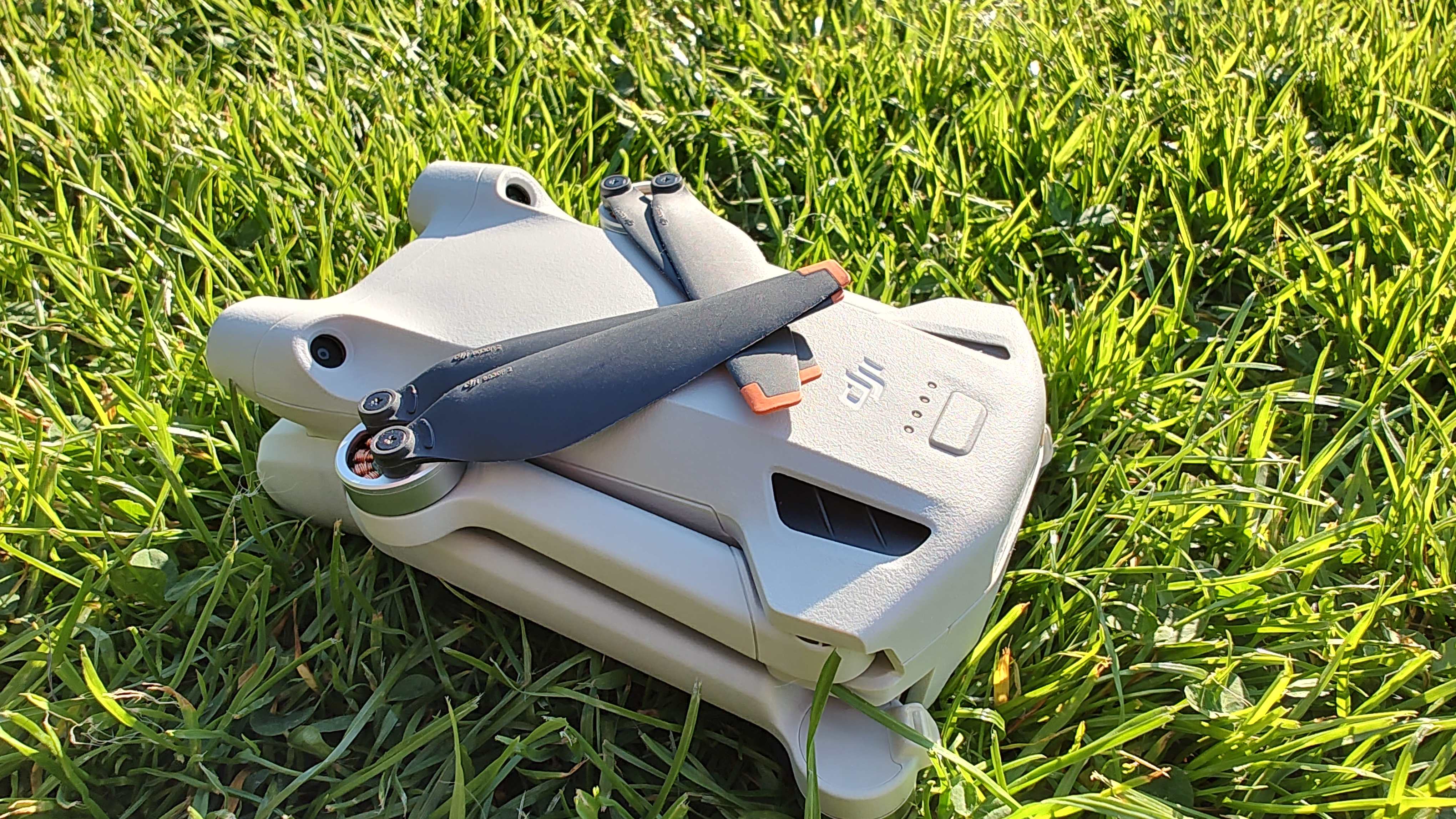 What is it? A new, sub-250g drone from DJI with the same folding design as the Mini 3 Pro
When is it out? Expected to be late-September
How much will it cost? Unknown for now, but likely similar to the DJI Mini 3 Pro, which is currently priced from $759 / £709 / AU$1,119
DJI Mini 4 Pro: What's in a name?
DJI's drone hierarchy isn't always easy to decipher. Looking at the current range of consumer drones, DJI describes the Mini 3 as its entry-level offering. Above this you'll find the Mini 3 Pro and the new Air 3, which are both referred to as "advanced" drones, and the Mavic 3 Pro is the current flagship of the range.
The Mini 4 Pro would replace the Mini 3 Pro (and likely cause a price cut for its predecessor until retailer stock runs dry) as a drone that blends pro-level features with the all-important, sub-250g design.
DJI Mini 4 Pro: New features and upgrades
Little is known for certain, but the Mini 4 Pro appears to be in the testing stage of development. Videos published to X (formerly Twitter) by Igor Bogdanov, who has a strong track record for drone and action camera leaks, appear to show a more advanced obstacle avoidance system than that fitted to the Mini 3 Pro. This could mean omnidirectional avoidance technology like that seen on the new DJI Air 3.
Not much else is known about the Mini 4 Pro for now, but if the videos published online are genuine then it looks like development is somewhat advanced and a release date shouldn't be too far away.
As for what we expect to see, it wouldn't be surprising for DJI to equip the Mini 4 Pro with a new, fourth generation of its Ocusync connection technology, plus support for the new and more powerful RC 2 controller.
Improvements to the camera would always be welcome, but we can't see DJI making a great deal of change here, as any major upgrades would see the Mini 4 Pro encroach on the new Air 3. Similarly, a few extra minutes of flight time would be appreciated, but the Mini 3 Pro's 47 minutes is already a minute ahead of the pricier Air 3.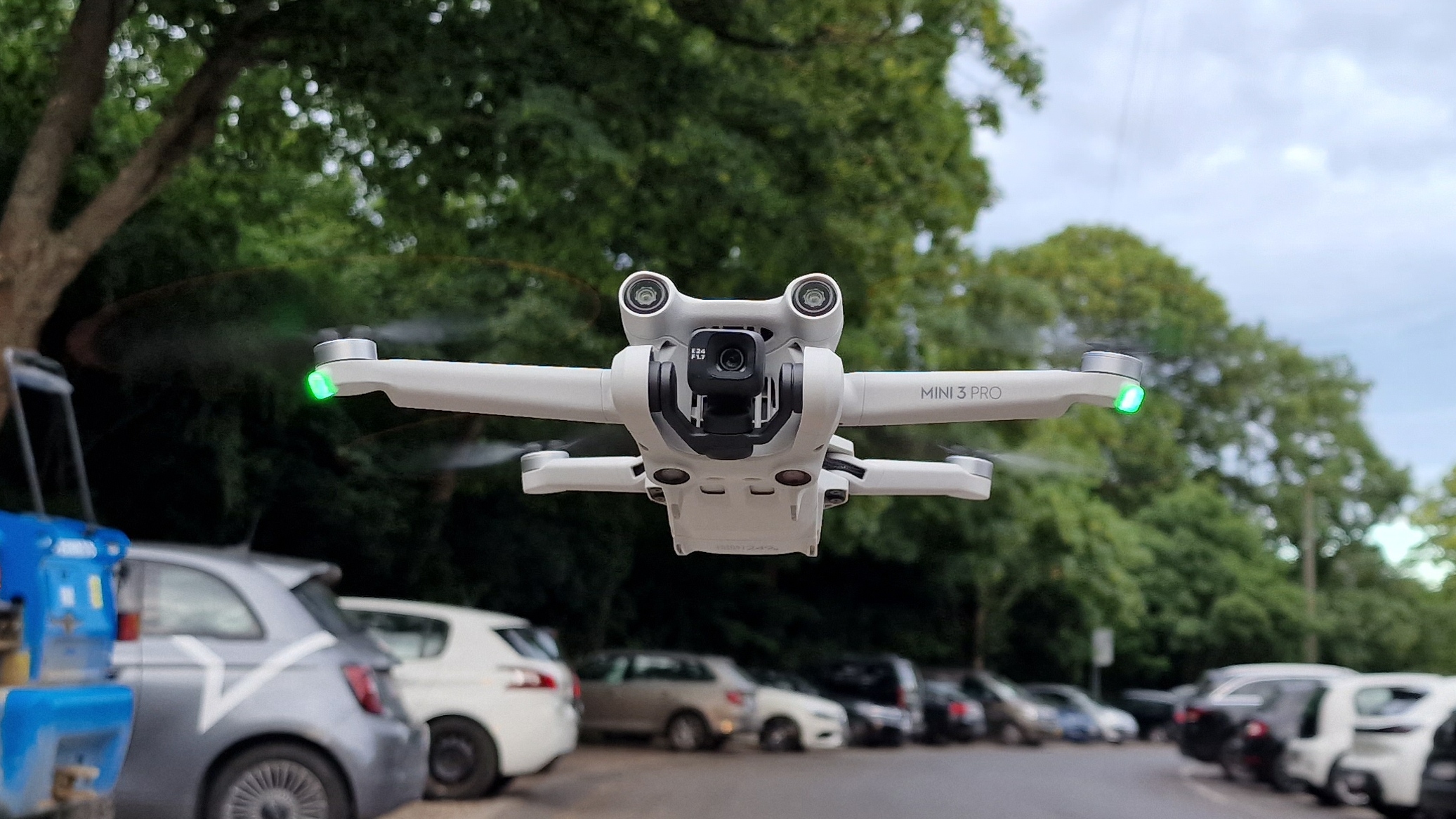 DJI Mini 4 Pro: price and release date
Jasper Ellens also claims the DJI Mini 4 Pro could be released at the end of September.
Elsewhere, drone YouTuber The Drone Geek also says a late-September launch seems likely, especially with the new remote-identification rule coming into force in the US in the middle of the month. DJI would surely see strong initial sales if its new, sub-250g drone arrived just a couple of weeks later.
Although the current Mini 3 Pro only came out 15 months ago, in May 2022, launching new drones in September isn't out of the ordinary for DJI. The company has previously released new models that month, including the Osmo Action 3 camera in 2022 and the Mavic Pro drone in 2016. Fifteen months is a fast turnaround for the Mini 4 Pro, but we don't think it's an impossible ask for DJI.
As for the price, the Mini 4 Pro will likely cost roughly the same as the Mini 3 Pro, at $759 / £709 / AU$1,119. That way it fits nicely between the entry-level Mini 3 ($469) and the more advanced Air 3 ($1,099).
Once again a wild #mini4pro appears. Now on video, spotted from a nearby drone. I guess end of September release. pic.twitter.com/uHcbAuyuUiAugust 10, 2023
DJI Mini 4 Pro: Omnidirectional avoidance
Igor Bogdanov also used his Quadro_News account on X to publish an image claiming to show the Mini 4 Pro. The quality isn't great, but we can see how the shape of the front-facing obstacle avoidance system is different to that of the Mini 3 Pro.
It looks like there is a second set of sensors behind those pointing forwards. These could be facing upwards, and therefore enable omnidirectional obstacle avoidance, where the drone can see in every direction and stop itself from flying into objects above it, as well as in front and behind.
This would be a nice additional feature, and bring the Mini 4 Pro's obstacle avoidance tech in line with the more expensive Air 3 and Mavic 3 Pro. It might not be enough to convince Mini 3 Pro owners to upgrade, however, so hopefully DJI has more up its sleeve, potentially in the form of camera improvements, a greater flight time and enhanced transmission technology.