iCloud Keychain Review: Pros & Cons, Features, Ratings, Pricing, and more https://ift.tt/X6VjPmv
For some, iCloud may be the obvious choice when it comes to passwords, along with its ability to handle other sensitive information and its tight integration with the rest of the Apple ecosystem, both hardware and software. For others, it can be an easily overlooked service that sees them searching (and paying) for an alternative password manager.
That said, Keychain is designed to work with Apple hardware, so iPhone, iPad, and Mac fans rejoice. Windows users will be somewhat pacified that Apple has recently revamped its iCloud desktop client to include support for Keychain, which works via an extension for Edge or Chrome, but Android users will be totally infuriated that there's no support or solution for the mobile OS that accounts for around two-thirds of all smartphone installations.
This review takes those ideas and applies them to the usability of Keychain, comparing whether this stripped-back essential can keep up with its modern-day rivals.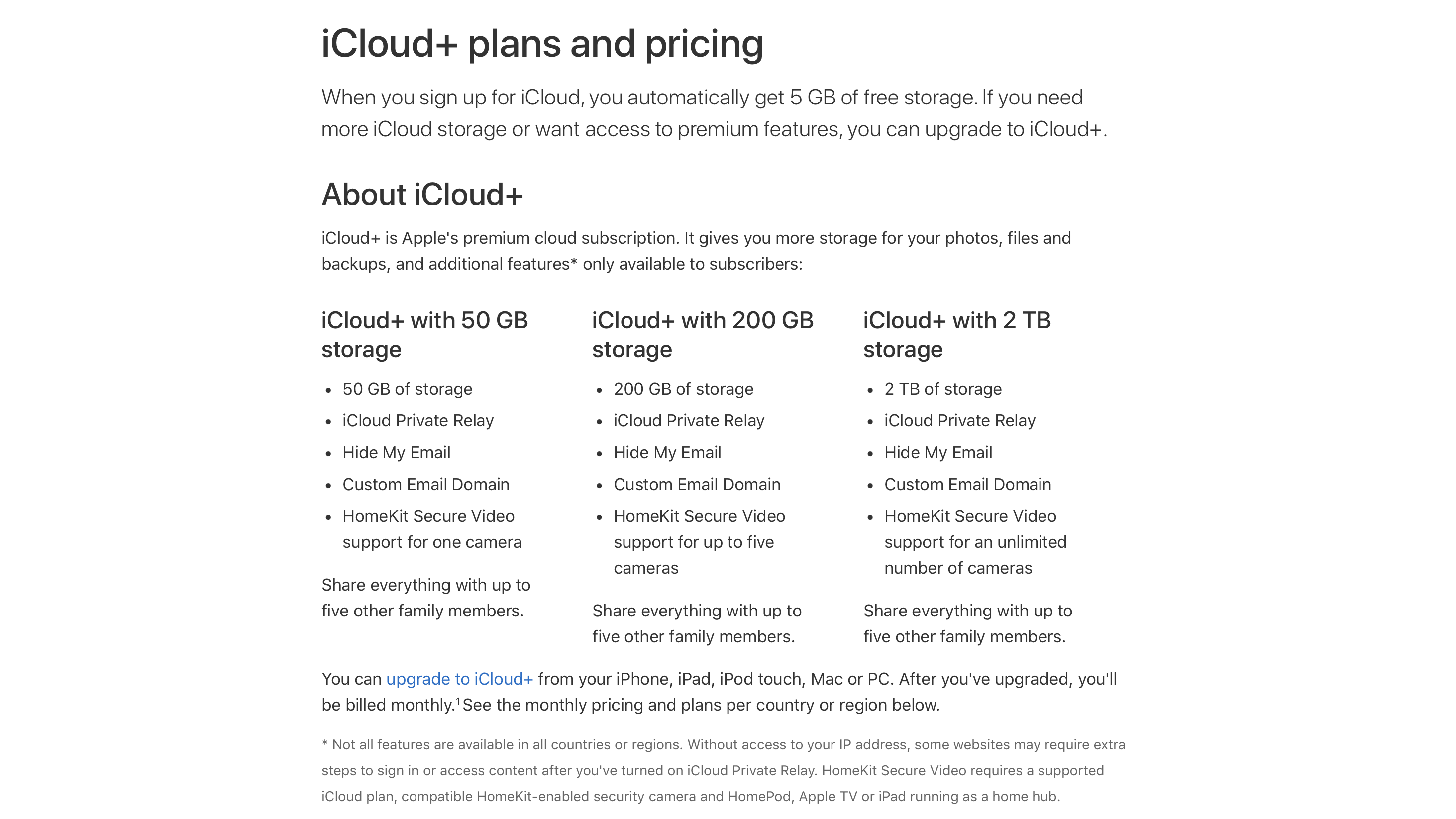 iCloud Keychain: Plans and pricing
iCloud Keychain itself is an entirely free product, but it forms part of a much wider offering that can see users spending significant amounts of money each month. Because it is, in essence, free, there are no annual or lifetime subscriptions to talk about.
To use iCloud Keychain, you first need an iCloud account, which covers just about every Apple user who has set up an Apple ID. The free plan, which comes with 5GB of storage, allows the syncing of other aspects like Contacts, Calendar, and Mail. This plan also gets access to iCloud Keychain, and while it is technically under the limitations of the 5GB allowance, this is extremely unlikely to be reached.
Anybody using iCloud for its other purposes, especially for storing files, photos, and videos, will find the need to upgrade once they fill up their 5GB allotment, and this is where the cost comes in. A trio of plans with 50GB, 200GB, and 2TB cost $0.99 / £0.79 / AUD$1.49, $2.99 / £2.49 / AUD$4.49, and $9.99 / £6.99 / AUD$14.99 respectively.
Along with some other features unrelated to cybersecurity, the plans also give users access to Hide My Email which generates an email alias that users can disable to protect themselves from marketing and spam, and iCloud Private Relay which isn't quite a VPN, which obscures your IP address from your target website and not your network provider.
Then, there are the Apple One subscriptions which bundle in Apple TV+, Apple Music, and Apple Arcade, with the range-topper also getting Apple News+ and Apple Fitness+.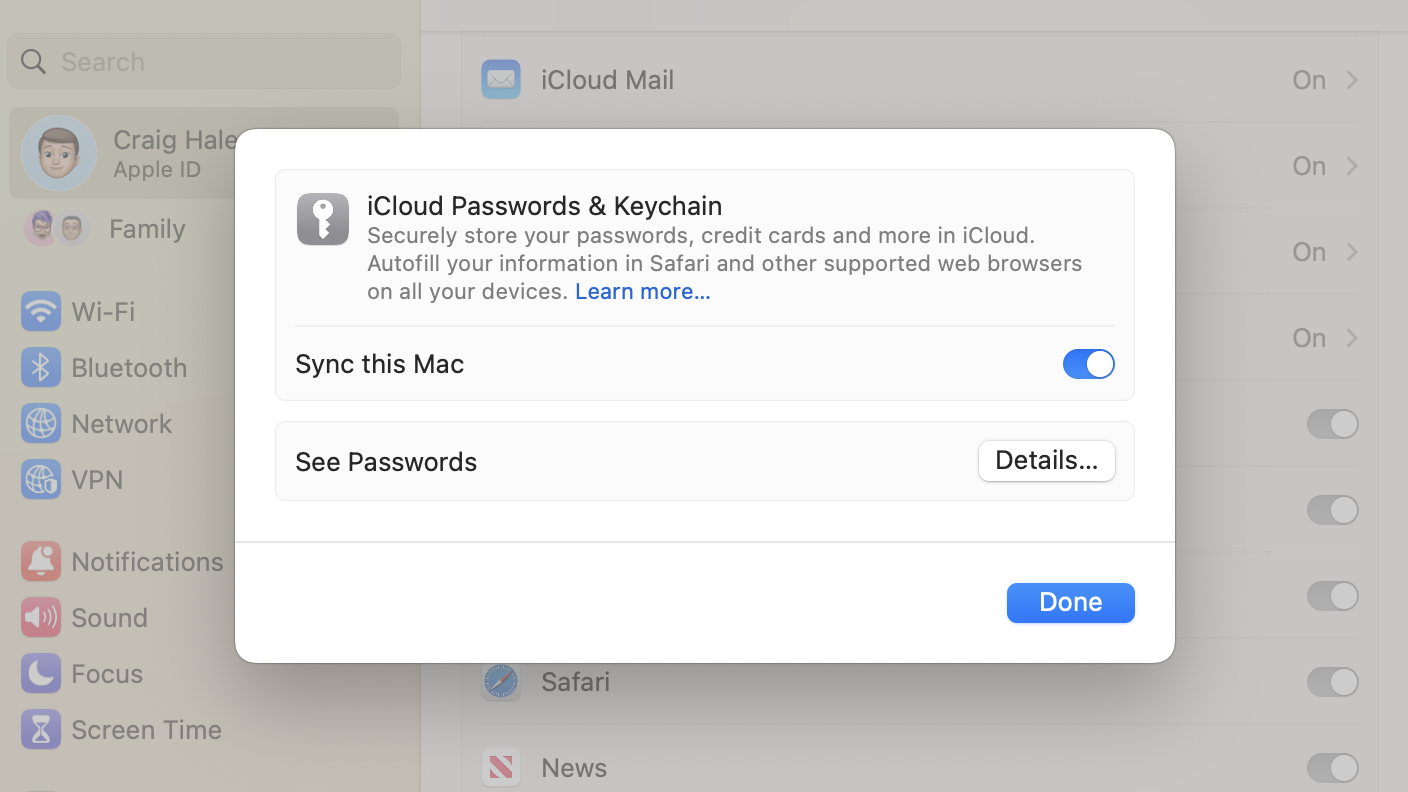 iCloud Keychain: Setup
Apple says that to enable iCloud Keychain, you must first have two-factor authentication (2FA) enabled on your account, which should be a staple for any Internet-connected account anyway given the significant cybersecurity benefits for very little additional effort.
Turning on iCloud Keychain is handled from the iCloud panel on the respective device. For iPhones and iPads, this will be under your name at the top of the Settings app > iCloud > Passwords and Keychain. For Mac, this will be a similar process from the System Preferences app.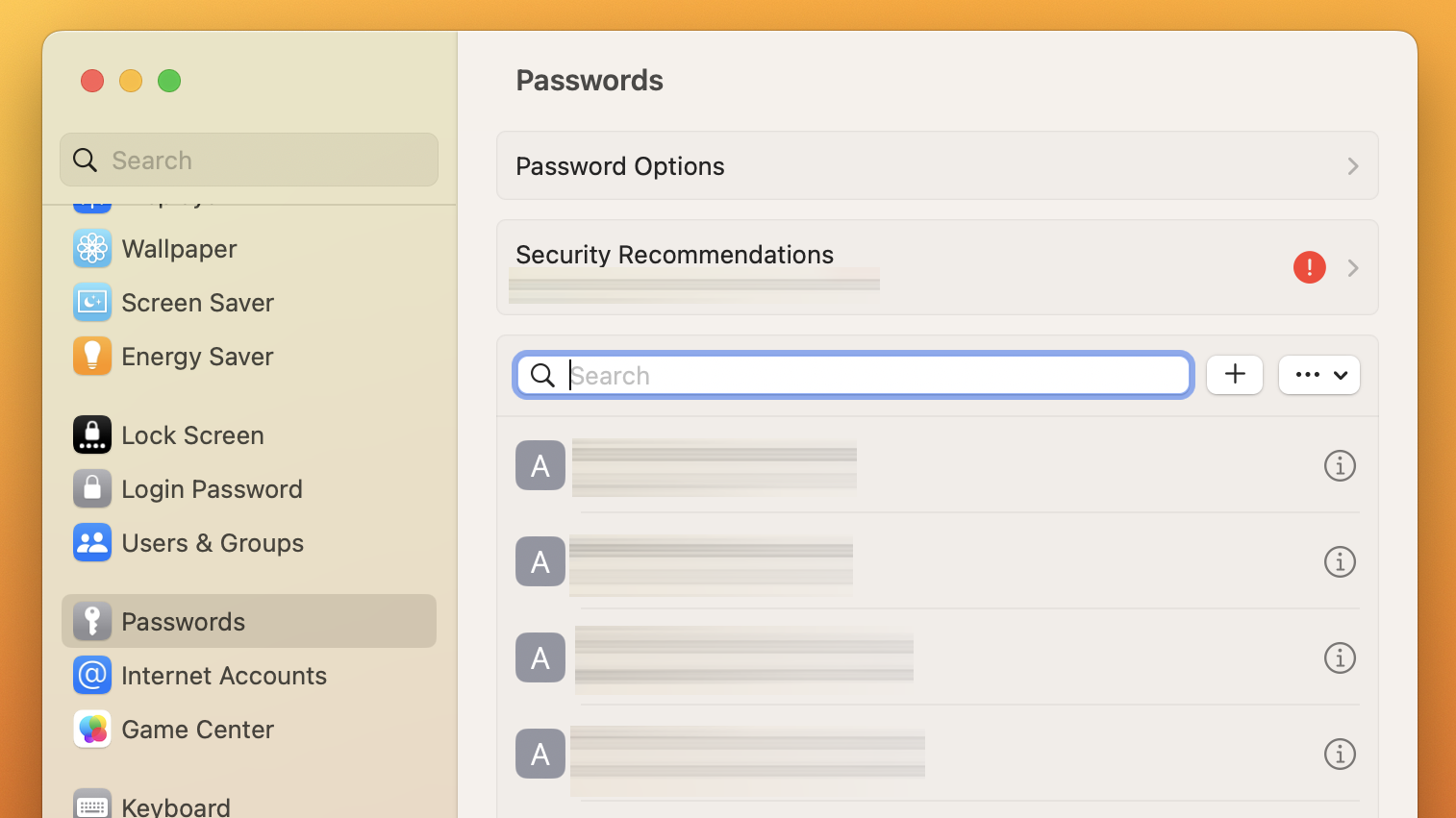 iCloud Keychain: Interface and performance
The whole point of iCloud Keychain is that there is very little interface for you to have to interact with. Pop-ups handle most operations, including prompting you to save a new password, update an existing one, and fill one out to log in. The iCloud feature can also handle other sensitive information, like payment details.
Also included is a password generator to help users create secure passwords, which typically include 20 characters containing some symbols, a capital letter, and a number. During the suggestion, there are options to go for a slightly easier one, to edit the suggested password, or to enter your own.
Given that Apple, along with Google and Microsoft, has been instrumental in the rollout of passkeys, it should come as no surprise that iCloud Keychain now also supports this type of passwordless login that promises to eliminate the risk of account takeovers, thus data breaches and other hacks. Logging into a device that doesn't have access to your Keychain via a passkey is as easy as scanning a QR code on your iPhone or iPad and authorizing access from the trusted device.
For those still clinging on to regular passwords, 2FA is handled from Keychain, too. A lesser-known feature of iCloud Keychain is its support for 2FA code generation, eliminating the need for third-party authentication apps. As with the password, Apple devices will automatically fill out your 2FA code, too.
If you need to see a password, maybe to log in on another device, there's a multitude of ways to get access. On an iOS or iPadOS device, it's as simple as Settings > Passwords, where you'll be prompted to authenticate via Face ID, Touch ID, or passcode. The same is true of Mac, where you can find passwords in System Preferences > Passwords.
Alternative access on Mac can be found via Safari > Settings > Passwords, or via the dedicated Keychain Access app which handles more credentials than just those stored on iCloud, including locally stored details.
The Settings (iOS) or System Preferences (macOS) view is where you'll also find details of any compromised passwords and recommendations to change them. You'll also be able to set up new 2FA codes in here.
With the launch of iOS 17 and macOS Sonoma, new shared pots of passwords and passkeys can be set up for families, colleagues, and so on.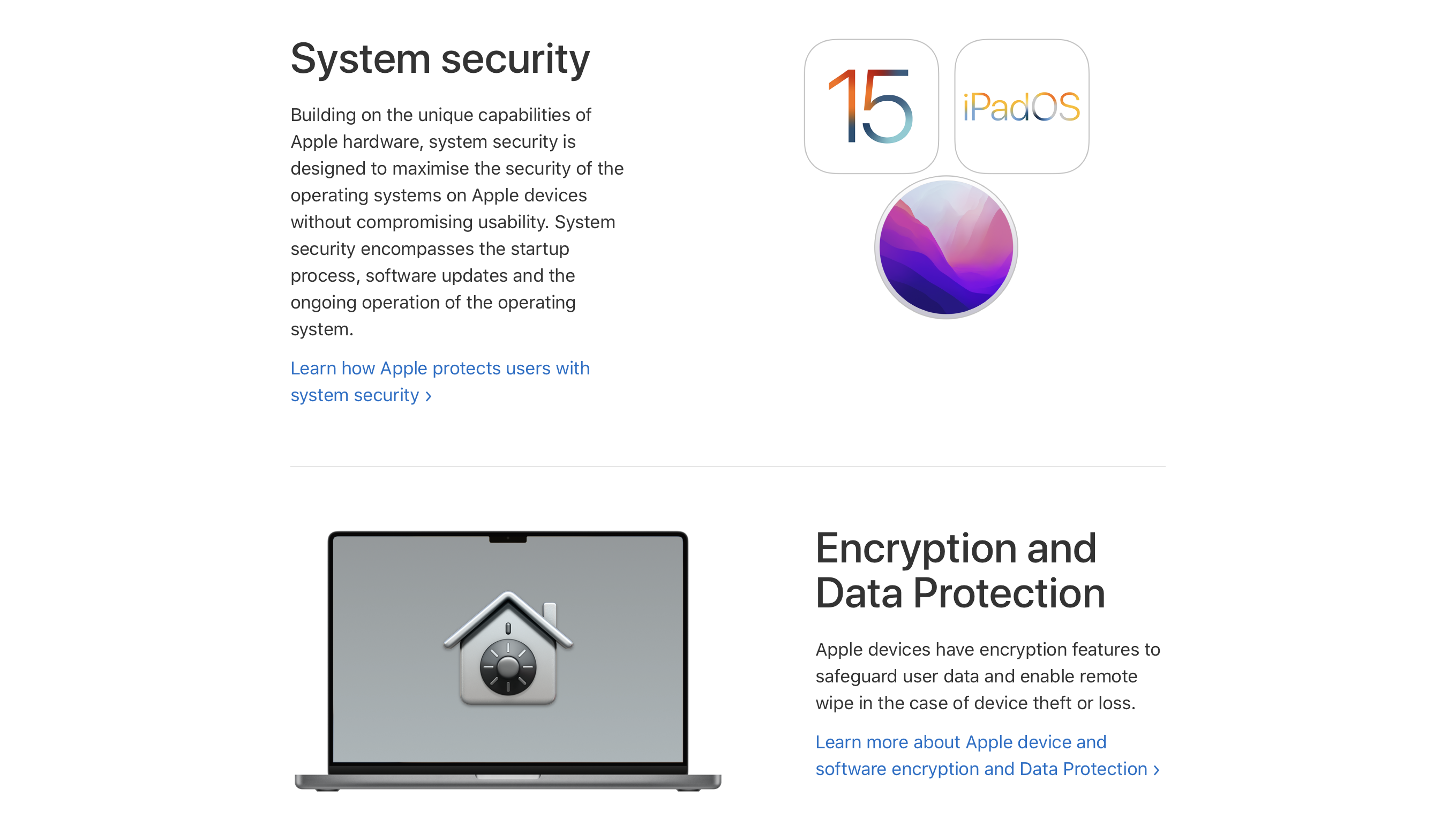 iCloud Keychain: Security
Besides the mandatory account 2FA mentioned above during the setup process, iCloud Keychain is also one of the handful of iCloud services automatically secured with end-to-end encryption whereby your device and passcode are used to authorize access. This also means that Apple doesn't have access to your passwords, but be aware that failure to remember your iCloud password could mean that you lose access to all your passwords.
There's also an Advanced Data Protection mode for iCloud, which launched with iOS 16.2 and macOS 13.1 and is designed to end-to-end encrypt your entire iCloud library, including Photos and Drive. You can also use physical recovery keys or a recovery contact to gain access should you forget your iCloud password and get locked out.
iCloud Keychain: Customer support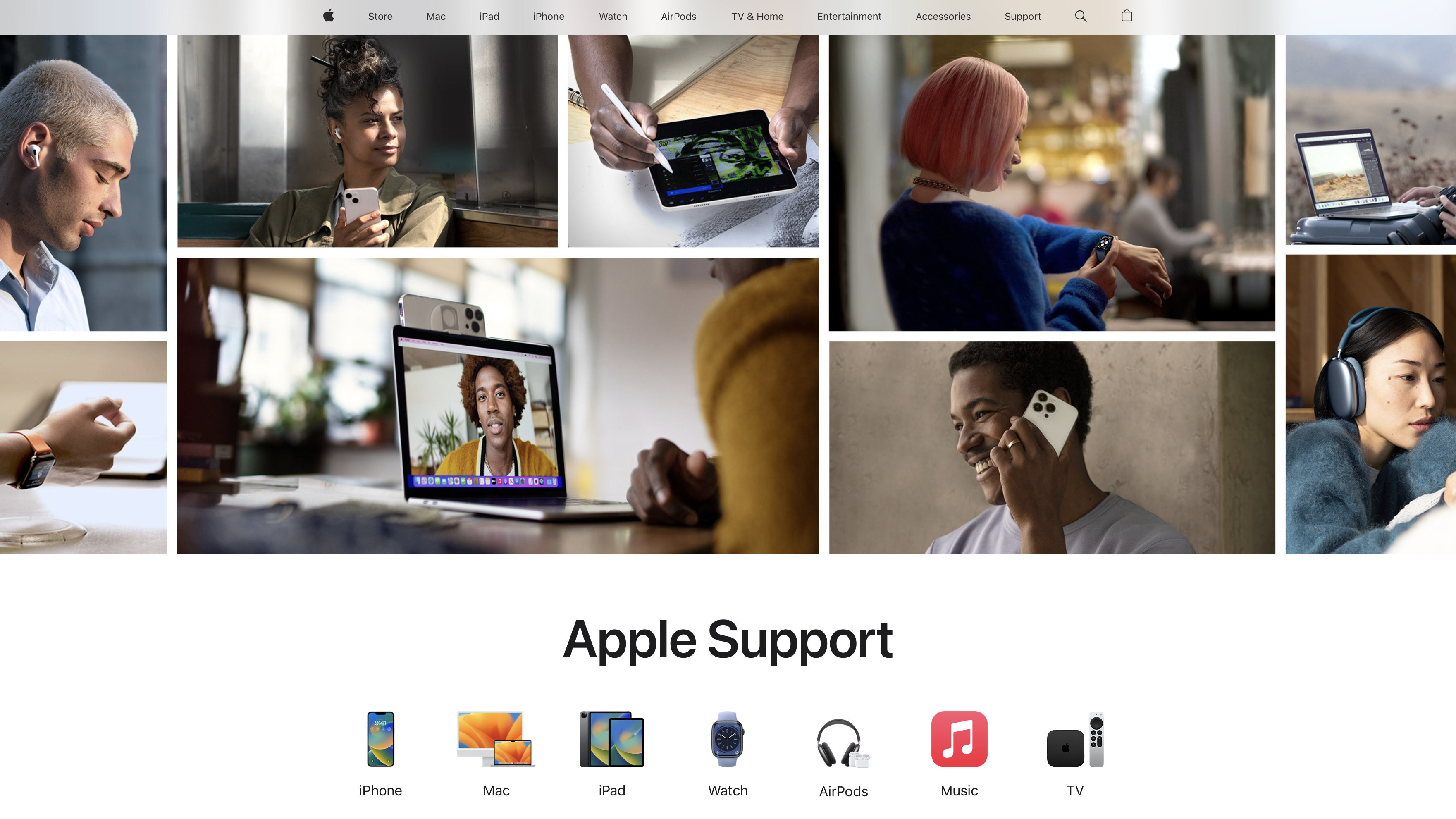 Depending on which products and services you have, and whether you have AppleCare+ on any of your devices, you'll get some of the best customer support out there from Apple.
Alongside seemingly hundreds of self-help articles and guides, you can contact Apple via chat (either with a dedicated app, online, or via iMessage Business Chat), or by phone. The company is also committed to accessibility, so getting support tailored to your needs should be smooth, such as in sign language.
iCloud Keychain: The competition
iCloud Keychain has two routes for competition. In a similar way to Apple fans, Google fans running Android mobile devices and virtually any type of PC with Chrome will likely want to consider Google Password Manager for its fluidity and ease of use, much like iCloud Keychain. Microsoft also has its own solution built into Edge.
Those looking for the best cross-device compatibility should consider a password manager from a company that specializes in just that. The most popular are Dashlane, LastPass, and 1Password, but there are plenty to choose from.
iCloud Keychain: Final verdict
iCloud Keychain has come a long way in recent years, and while it lacks some of the interface you'd expect from a dedicated password manager, it's no logner short on features and integrates seamlessly with the rest of Apple's offerings. If you're a loyal Apple fan and value minimalism and simplicity, iCloud Keychain is a no-brainer as it continues to get better.